Keep Grief Symbols Out Of Games, Athletes Told
@AFP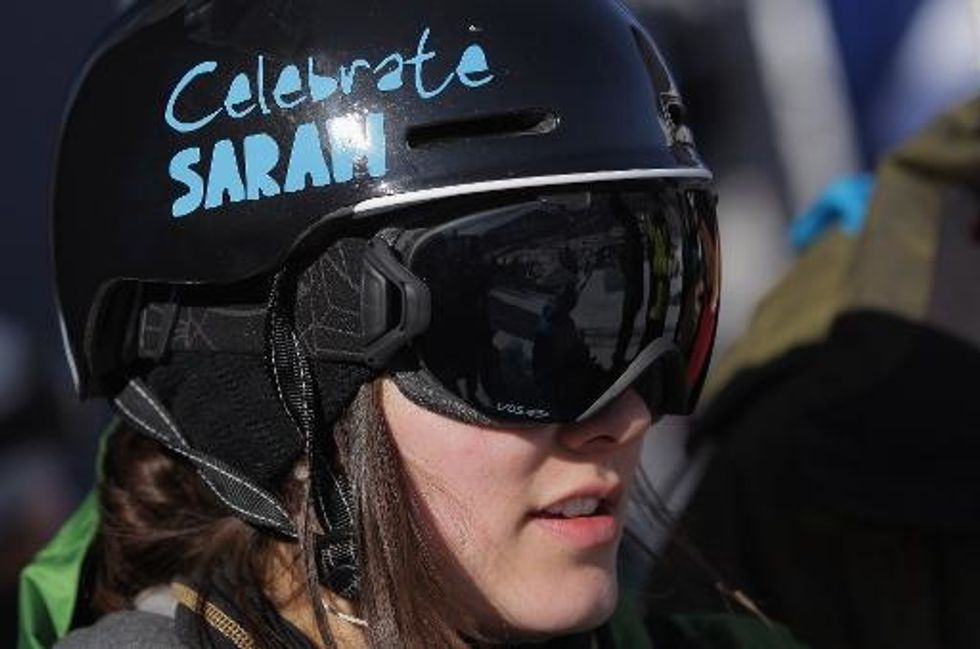 Sochi (Russia) (AFP) – The International Olympic Committee on Monday warned against wearing black armbands and other symbols of mourning during competitions at the Sochi 2014 Games, in a controversy that has raised strong emotions among athletes.
The question of whether the IOC's charter allows athletes to make public displays of grief has turned into a major issue in Sochi after Norwegian ski stars wore black bands to remember the late brother of a team mate.
International Olympic Committee (IOC) spokesman Mark Adams said the IOC understood the motivations behind the athletes' gestures and was prepared to help organise any commemorative events.
But he said that the IOC objected to athletes using black armbands or any other symbols that went beyond their standard national kit during races and other competitions.
"It is not about the rule, it is a question of what is appropriate," he told reporters.
Freestyle skiers and snowboarders have reportedly been banned from wearing tributes on their kit to Canadian freestyle skier Sarah Burke, who died after a halfpipe training accident in the United States 2012.
"We would say that the competitions themselves are not the right place to do this," Adams said, commenting on the Burke controversy.
"But we want to help hold any kind of remembrance," he added.
Canada's Burke had been seen as a top medal contender for Sochi and her death sent shockwaves through the tightly knit freestyle skiing community.
Australian snowboarder Torah Bright, who wanted to wear stickers commemorating Burke but was told not to do so by the IOC, lashed out at the ban in a statement on her Instagram account.
"I ride with a Sarah sticker on my snowboard and helmet always. The IOC however, consider Sarah stickers 'a political statement' and have banned them. WOW," Bright said.
Norway's female cross-country skiing team, including skiathlon Sochi Olympic champion Marit Bjoergen, wore black armbands in tribute to the brother of teammate Astrid Uhrenholdt Jacobsen, who died on the eve of the Games.
Norwegian media have said the IOC sent a letter to the Norwegian Olympic Committee reminding it that the cross-country skiers should not have worn black armbands.
But Adams said the IOC had contacted the Norwegian committee but insisted the issue was now closed.
"I know we sent a letter to the Norwegian Olympic Committee but that is the end of the matter," he said.
Gold medal-winning Bjoergen, Norwegian bronze medallist Heidi Weng and their teammates had after the skiathlon on Saturday been shown hugging each other and weeping uncontrollably in a show of emotion.
The nordic superstar Bjoergen, a household name in her own country, was quoted as saying Monday that she was "sad" that the IOC had complained but the Norwegians had been prepared for this.
Jacobsen, whose brother died suddenly on Friday, is still expected to compete in the sprint event on Tuesday.
In ice hockey, the Swedish women's team goaltender Valentina Wallner has had to cover up part of her mask which was tribute to the late men's national team netminder Stefan Liv.
Liv, 30, who won a gold medal with Sweden at the 2006 Turin Games, died in Russia in 2011 when the plane carrying him and his Lokomotiv Yaroslavl teammates to their first game of the season crashed during take-off.
The IOC appears to be strictly interpreting a sub-section to rule 50 of the Olympic Charter which states that "no form of publicity or propaganda, commercial or otherwise" may appear on athletes or their sportswear.
AFP Photo/Doug Pensinger