Kellyanne Touted RNC's 'Great Job' -- Without Disclosing Huge Sum It Paid Her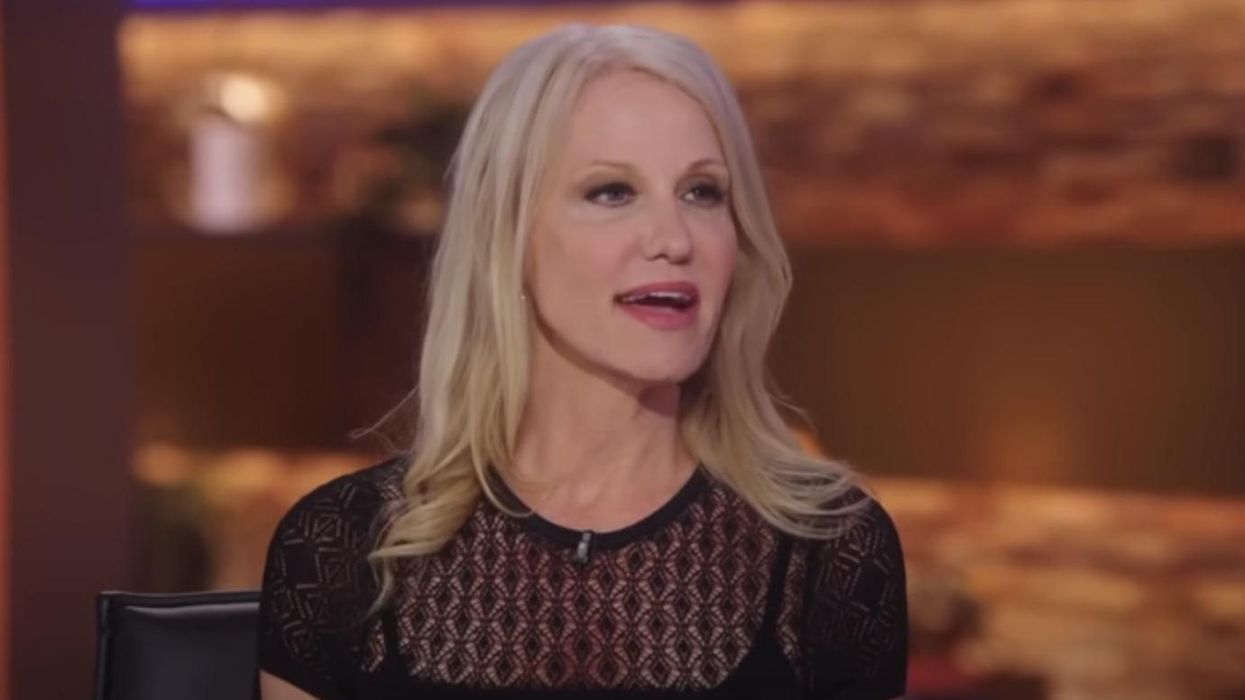 Youtube Screenshot
Fox News contributor Kellyanne Conway repeatedly went out of her way to praise the efforts of the Republican National Committee around the midterm elections, saying the organization did a "great job" and touting its voter contact program. Neither Fox nor Conway disclosed that the RNC has paid Conway's firm more than $800,000 since last year.
The lack of disclosure about Conway's financial ties goes against the ethics-challenged network's purported policy. A Fox News spokesperson told the Washington Post in 2019 regarding work Fox News contributor Ari Fleischer did with the RNC that "Fox News requires contributors to disclose ties related to any topic he or she discusses on the air in which the contributor may have a financial interest." The spokesperson added that such a rule would apply when talking about "the RNC on air."
Conway is a Republican strategist who is best-known for her lie-filled tenure as senior counselor to former President Donald Trump. Fox News hired her on October 3. She is the founder of KAConsulting LLC, "which provides clients advice, polling, and media training."
The RNC has paid KAConsulting $829,969.38 since 2021 for a variety of expenses. The RNC's most recent payment was on November 4 for "political strategy services." The organization recently announced that Conway would serve on a Republican Party Advisory Council "to inform the Republican Party's 2024 vision and beyond."
The RNC has faced criticism from fellow Republicans after the GOP's disappointing performance in the 2022 midterm elections. Blame has also been directed at RNC chair Ronna McDaniel, who presided over the party's losses in 2020 as well.
Conway has used her Fox News platform to praise the RNC and play defense for McDaniel.
Conway appeared on the November 6 edition of Fox News Sunday, where she went out of her way to praise the RNC's work. She stated: "I think that the Democrats have enraged people. That's their strategy. Republicans have engaged people. They've had 100 million voter contacts, 1 million volunteers and they've opened 38 community centers through the RNC where you can go into your community and find out what the difference between a Republican and Democrats is. I'd rather engage than enrage people. I think enraging is a failed strategy."
The next day, she appeared on Sean Hannity's program, where she again went out of her way to praise the RNC:
KELLYANNE CONWAY: It depends obviously on turnout. But it also depends on motivation and what I call investing in the non-sexy part of politics. OK? Everybody sees the ads, they see the rallies, the campaign, the candidate direct appeals, the TV interviews. What they don't see is who's investing in data and digital. How many volunteers you have, how many voter contacts have you made. I don't really know what the DNC is doing, but the RNC has done a great job on this, as have all the committees. They've raised over $300 million and spent it. They have over 100 million voter contacts. Think about that. You're calling voters and you're the party talking about inflation, crime, education, immigration, border security, national security, financial security, physical security in your communities. They have over one million volunteers. And you see that all of these candidates have been very well resourced.
Following the midterms, Conway appeared on the November 14 edition of The Ingraham Angle and defended the RNC's efforts from criticism, saying that Lee Zeldin should instead run for Senate instead of challenging McDaniel. (Zeldin recently announced he would not run for RNC chair.)
LAURA INGRAHAM (HOST): And by the way they want him to be RNC chief, there's a big push to get Zeldin to be head of the RNC.

CHARLES HURT (FOX NEWS CONTRIBUTOR): There has to be a future for people like Lee Zeldin, because he has demonstrated that he gets the message and he gets the mechanics. He does both.

INGRAHAM: Kellyanne you were shaking your head "no."

KELLYANNE CONWAY: I think the 168 [RNC membership] is in charge of electing them. Ronna McDaniel said she'll run again, they invested — I mean, they moved over $303 million to these candidates at the end, had 100 million voter contacts, 1 million volunteers, but I think Lee Zeldin.

INGRAHAM: But I mean none of that matters, does it, if we don't get the results we want.

CONWAY: I think it mattered.

INGRAHAM: I mean, I like Ronna McDaniel.
CONWAY: But hold on. Lee Zeldin is great. He should go take out Kirsten Gillibrand, who's one of the most unremarkable senators and one of the most unremarkable Dartmouth graduates of all time. But very quickly, I think that we didn't get some of the results we wanted because people believe the sugar high of these phony polls, and they were Republican leaning. Everybody went and cherry picked the polls they liked.
In none of those appearances did Conway or Fox News disclose that she has been paid by the RNC.
Correction (12/14):This piece originally stated that Conway encouraged Lee Zeldin to run for New York governor. In fact, she suggested he should run for Senate.
Reprinted with permission from Media Matters.
Related Articles Around the Web