Top Texas Law Enforcement Official Doesn't Get How Gun Laws Work
@next2godwin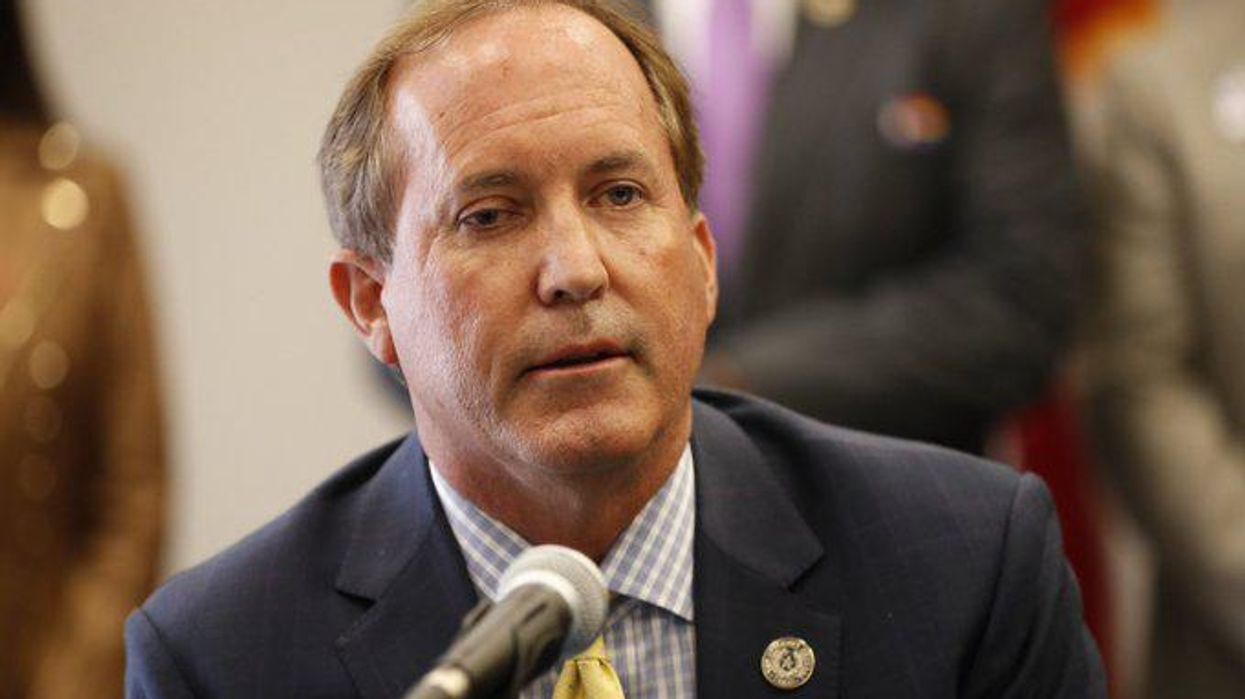 As the country deals with the shock, horror, and grief wrought by the Uvalde, Texas school shooting, the latest turn in a vicious cycle of American gun violence, Texas Attorney General Ken Paxton, took up the microphone -- not merely to offer thoughts and prayers, but to rebut the growing demand for gun safety legislation.
In a Wednesday interview with Newsmax, Paxton weighed in on the widespread calls for gun regulation after multiple news outlets reported that the gunman, 18-year-old Salvador Ramos, had celebrated his birthday on May 16 by shopping for two AR-15-style rifles and 375 rounds of ammunition, which he used to kill 19 children and 2 teachers.
Paxton argued that gun control laws wouldn't have prevented Ramos from gunning down 21 people. "Having a gun law that told him not to have a gun I don't think would've stopped any of this," said Paxton. "Look, we already have laws against killing people and this guy apparently didn't care what the law was,
"So I think that's not the right focus," the Republican added, after which he claimed that the voices calling for tighter laws governing the acquisition and ownership of weapons – Democrats, gun control advocates, and families of school shooting victims – "obviously have a political agenda."
Paxton shared with Newsmax his very own suggestion to end the school shooting menace: Having "teachers and other administrators who have gone through training and who are armed" will make it "more difficult for people even to get in that point of entry."
"First responders typically can't get there in time to prevent a shooting," Paxton said. "It's just not possible unless you have a police on every campus, which for a lot of these schools is almost impossible."
The Texas attorney general, a target of ongoing corruption probes, continued: "I think you're gonna have to do more at the school, because it typically involves very short periods of time, and you have to have people trained on campus to react."
Later, on Fox News, he reiterated his opposition to stronger gun regulation.
"We can't stop bad people from doing bad things," he said. "If they violate murder laws, they're not going to follow gun laws. I never understood that argument," Paxton added.
Paxton's comments were ridiculed on Twitter by the White House Digital Director, Rob Flaherty, who tweeted, "'Laws don't work' - guy who enforces laws."
Governor Greg Abbott of Texas announced that the state would look into the shooting.
"I have instructed the Texas Department of Public Safety and the Texas Rangers to work with local law enforcement to fully investigate this crime. The Texas Division of Emergency Management is charged with providing local officials all resources necessary to respond to this tragedy as the State of Texas works to ensure the community has what it needs to heal."