Kentucky GOP Uses Woody Allen To Attack Alison Lundergan Grimes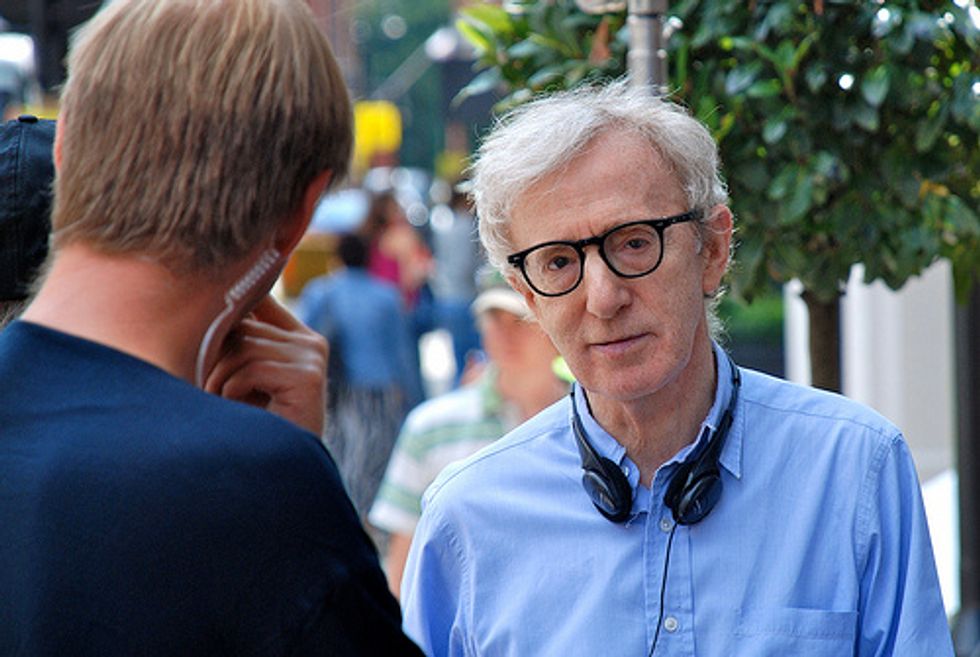 The negative campaigning in Kentucky's 2014 Senate race is taking a turn toward the absurd, as the state's Republican Party insists that Democratic candidate Alison Lundergan Grimes return a campaign contribution from film director Woody Allen.
The Kentucky GOP made the demand on Monday afternoon, in response to a $500 donation from Allen and a $250 donation from former state representative John Arnold. Allen's adopted daughter, Dylan Farrow, recently accused him of sexual abuse in an open letter published in TheNew York Times. Arnold, a Democrat, resigned last year amid allegations that he sexually harrassed and assaulted three state employees.
"We are asking for Alison Lundergan Grimes to return that donation," Kentucky GOP spokeswoman Kelsey Cooper said of Arnold's contribution, as quoted by Louisville radio station WFPL. "If she really cares about standing up for Kentucky women, she should do that. And if she doesn't, we can only assume either she condones sexual harassment and disgustingly inappropriate behavior in the workplace or she's more concerned with her liberal allies' campaign cash than the women of Kentucky."
Cooper also singled out Allen's contribution, saying, "It's just another instance of someone accused of mistreating women publicly supporting her campaign."
The Kentucky Republicans' demand is the latest in a series of attempts to insulate Senate Minority Leader Mitch McConnell (R-KY) from the gender gap that has damaged Republican candidates across the country in the past several election cycles. Grimes' campaign has made McConnell's poor record on women's health, pay equity, and preventing domestic violence a central theme.
For its part, the Kentucky Democratic Party fired right back at the GOP. On Tuesday, the party demanded that McConnell return a $2,500 contribution from former Mississippi governor Haley Barbour, who infamously pardoned 208 convicts during his final hours in office.
"It is deeply troubling that Mitch McConnell's campaign is bankrolled by Haley Barbour, someone who let convicted killers, sex offenders and child molesters roam free," Kentucky Democratic Party chairman Dan Logsdon said in a statement. "McConnell ought to immediately return Barbour's contribution. The people of Kentucky deserve better than a senator who not only fails our working families, but also aligns himself with the likes of Haley Barbour."
The back-and-forth over campaign contributions is just a taste of what's to come in the Kentucky election, which is expected to be among the most negative in recent memory. Early polling of the race finds Grimes holding a narrow lead over McConnell.
Photo: edavidove via Flickr