Kerry To Visit Jerusalem Sunday To Meet Israeli Prime Minister
@AFP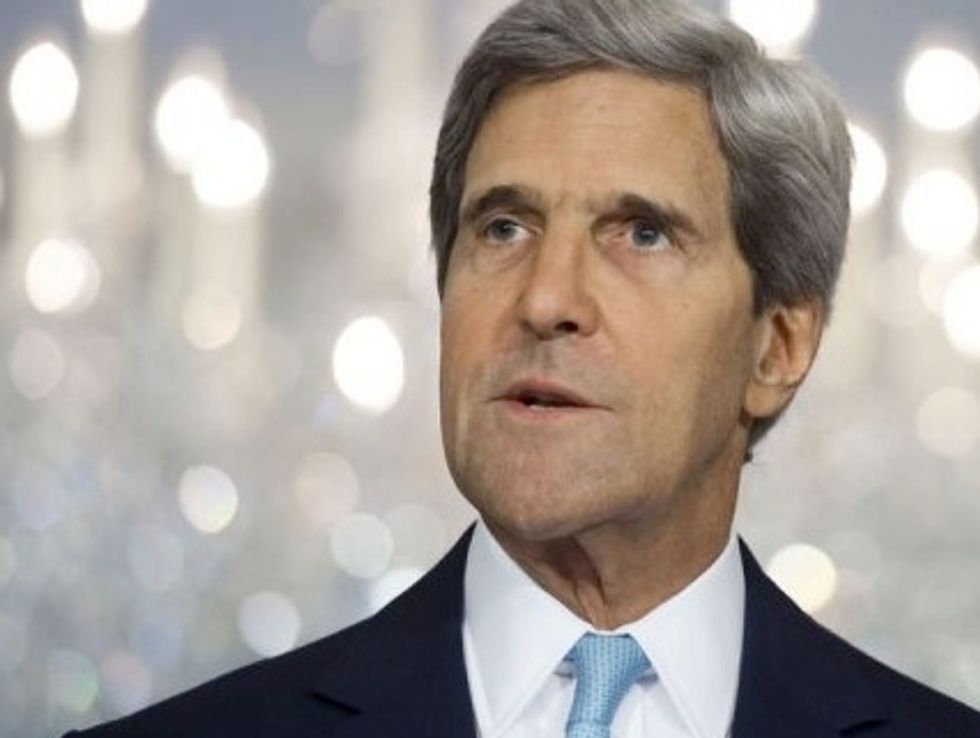 GENEVA (AFP) – US Secretary of State John Kerry will travel to Jerusalem Sunday to hold talks with Israeli Prime Minister Benjamin Netanyahu on the progress made in the Middle East peace talks and on Syria, a U.S. official said.
The two men will discuss "the final status negotiations between the Israelis and Palestinians, following on the secretary's meeting with Palestinian president Mahmud Abbas in London last Monday," said State Department spokeswoman Jen Psaki.
They would also talk about the conflict in Syria, Psaki added.
The top U.S. diplomat — who has made it a personal mission to try to achieve a long-elusive peace deal between the Israelis and Palestinians — met for three hours with Abbas in London earlier this week.
After also meeting with Arab League officials, Kerry praised efforts to hold talks "despite tough decisions and despite pressure that exists on both sides.
"Both the Palestinians and Israelis have remained steadfast in their commitment to continuing the talks," Kerry said.
Since becoming secretary of state in February, Kerry has dedicated much of his energy to restarting peace talks between Israelis and Palestinians, which were frozen in September 2010.
After six trips to the region in four months, he met negotiators from both sides — Palestinian Saeb Erekat and Israeli Justice Minister Tzipi Livni — in Washington on July 29 and 30 to officially relaunch the talks.
Secret bilateral meetings, with and without the presence of American sponsors, have been ongoing since August.
But at Kerry's request, few details have leaked out, as the two sides seek to hammer out a deal which would address some of the thorniest issues, such as the exact contours of the border of any future Palestinian state, the fate of Jerusalem — claimed by both as a capitol — and the right of return for Palestinian refugees.
Photo Credit: AFP/Saul Loeb