This Key Organizer Should Be An Everyday Essential—And Kickstarter Agrees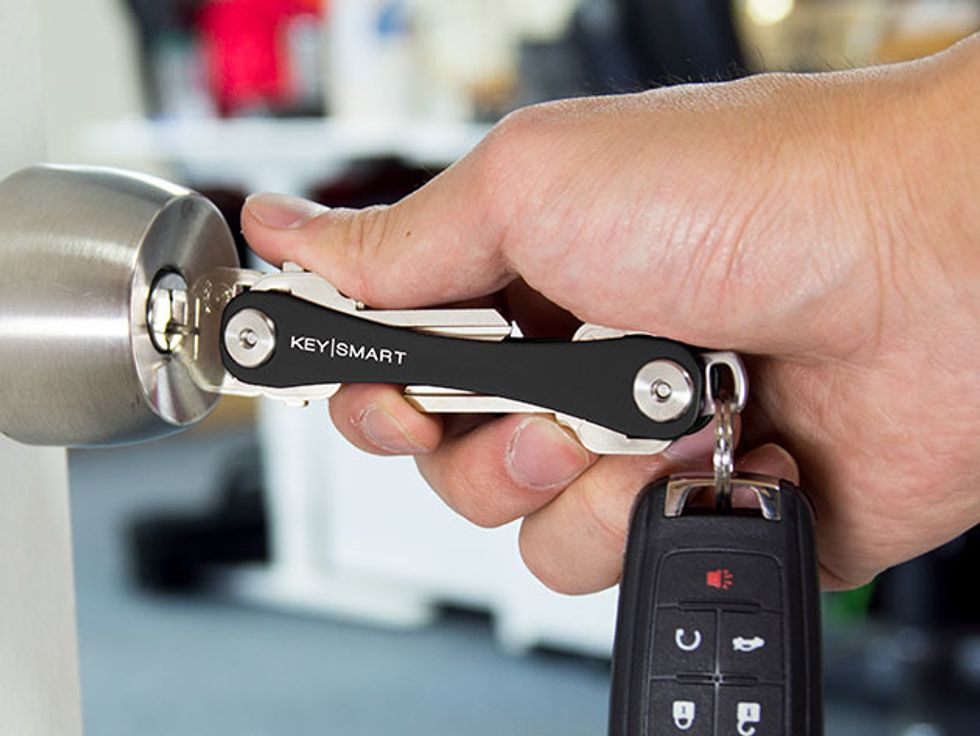 A disorganized gaggle of jangling keys on a cumbersome ring is no way to lead an efficient 21st century existence. Clean it up!  You can ditch that janitor look forever with the KeySmart, holstering all your essential keys both big and small in a compact frame that slips neatly into your pocket.
Right now, you can go one of two different routes: getting one KeySmart unit for $19.99; or save 33 percent by picking up a 3-pack for $39.99. It's essentially buy 2 — and get 1 free.
The standard KeySmart houses up to four keys, but with the extended frame you get securely house up to 14 keys inside, including even those long and oddly-shaped keys that always stick out on your keyring.
The unit is engineered to hold twice the keys in half the space, while the lightweight aluminum body and stainless steel hardware assure durability and years of key organizing goodness.
Best of all, once it's loaded, you can just casually slide this sleek package into your pocket or purse and not have to worry about keys poking, making noise, coming loose or being a general nuisance.
With the three-pack, you can either divide up your keys by category (home, work, auto or other); or just pass them out to family members to help get everybody's key game under control.
You can lock in the limited time offer price by getting this deal right here.
This sponsored post is brought to you by StackCommerce.