Kremlin's House GOP Allies Vote Against Election Protections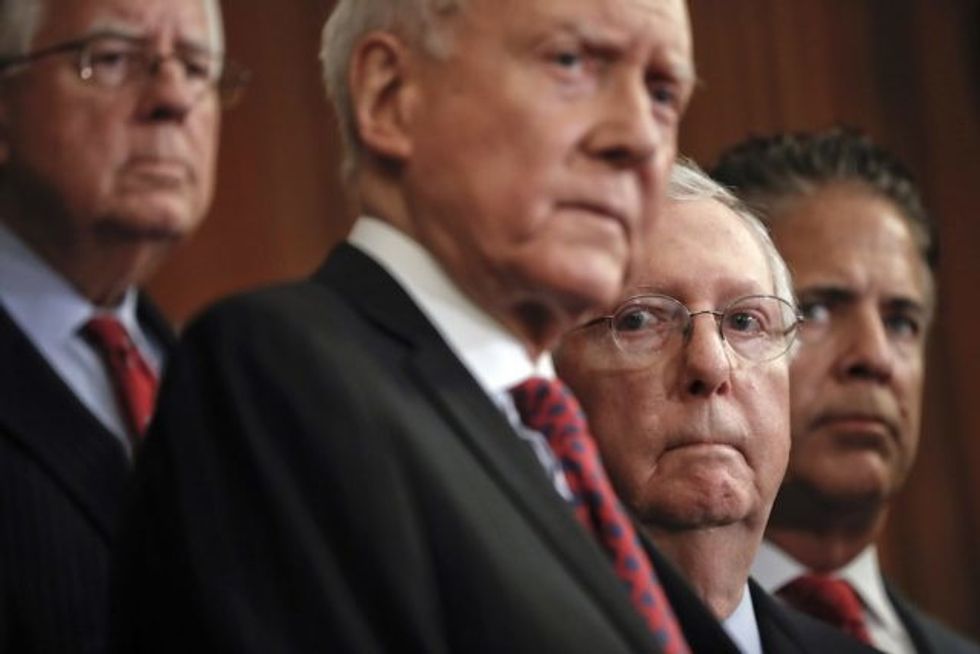 Reprinted with permission from AlterNet.
Rep. Mike Quigley (D-IL) introduced a measure on Thursday to designate additional funding to states for the protection of elections.
Rep. Steny Hoyer (D-MD) spoke in support of the measure, saying, the federal government should help "slam the door in the face of the Russian bear or any other adversary who seeks to steal the integrity of our elections."
Hoyer explained that the amendment was about "one of the most pressing issues of our time."
"Surely we can rise above pandering to party and Putin to act on behalf of our freedom and our security," he continued. "We have sworn an oath to defend our Constitution and our liberty against all enemies, foreign and domestic. You have the opportunity to do that today. Do so. Vote yes on this amendment for your country."
Democrats applauded and began to chant "U.S.A.! U.S.A.!" as Republicans went silent and voted against the measure to protect elections.
Watch below:
Watch Democrats chant "USA!" on the House floor while Republicans … don't. https://t.co/ok4iIwjGbspic.twitter.com/iv64V0IAuW

— Shareblue Media (@Shareblue) July 19, 2018
Chris Sosa is the Senior Editor at AlterNet. His work also appears in Mic, Salon, Care2, Huffington Post and other publications. Follow him on Twitter @ChrisSosa.