Las Vegas Mass Killer Acted Out Violent Rape Fantasies, According To Sex Worker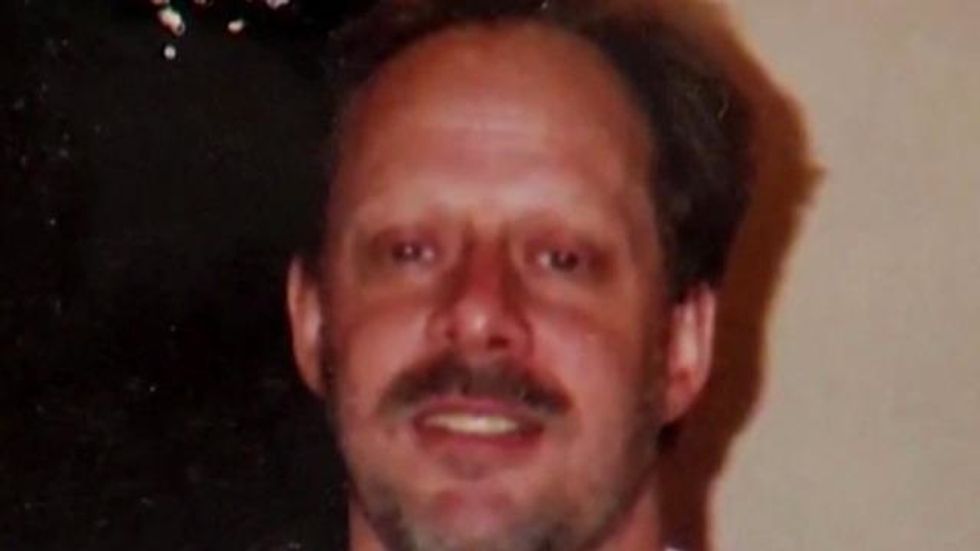 Reprinted with permission from AlterNet.
The Las Vegas gunman who committed the worst mass murder in modern U.S.  history repeatedly paid a sex worker to indulge his fetish for violent sex and rape fantasies. That's according to an escort who spoke with the Sun newspaper. The 27-year-old woman, who didn't want to be identified by name, reportedly told the outlet that Stephen Paddock—who frequently spent his time gambling in casinos—would celebrate big paydays by paying her to engage in rough sex.
"When I first met Stephen I had left an abusive relationship and was starting all over again with nothing but the clothes I was wearing. He seemed like he wanted to help. We would go to the casinos together and he would spend hours drinking and gambling," the woman told the UK outlet. "But when he would have a winning streak, we would go back and have really aggressive and violent sex."
Between November 2015 and June 2016, Paddock reportedly saw the sex worker more than nine times. Frequently he paid her to engage in role plays that involved him tying her up as she would "scream for help." The engagements take on a far more ominous light following his vicious murder spree.
"He had a dark and twisted side," the sex worker told the Sun. "But even so, I could never have imagined he would do something like this."
Police found that Paddock had an arsenal of 47 weapons stashed in his home and hotel room at the Mandalay Bay Resort and Casino. During a packed concert at the venue, he fired into the crowd, killing 59 people and injuring 500 more.
Violence appears to have run in the killer's family. The gunman's father was Benjamin Hoskins Paddock, a petty criminal and bank robber who made the FBI's Most Wanted list. The mass murderer's brother, Bruce Paddock, allegedly used drugs, sold methamphetamine and marijuana, and once threatened to kill a former friend. He was described as "extremely erratic and unpredictable" in court papers.
The escort who spoke to the Sun reportedly showed the newspaper texts from the killer in which he mentioned his father's influence. "I didn't have anything really to do with him but the bad streak is in my blood," he reportedly wrote her. "I was born bad."
Kali Holloway is a senior writer and the associate editor of media and culture at AlterNet.