Late Night Round-Up: Vaccines Getting Their Shot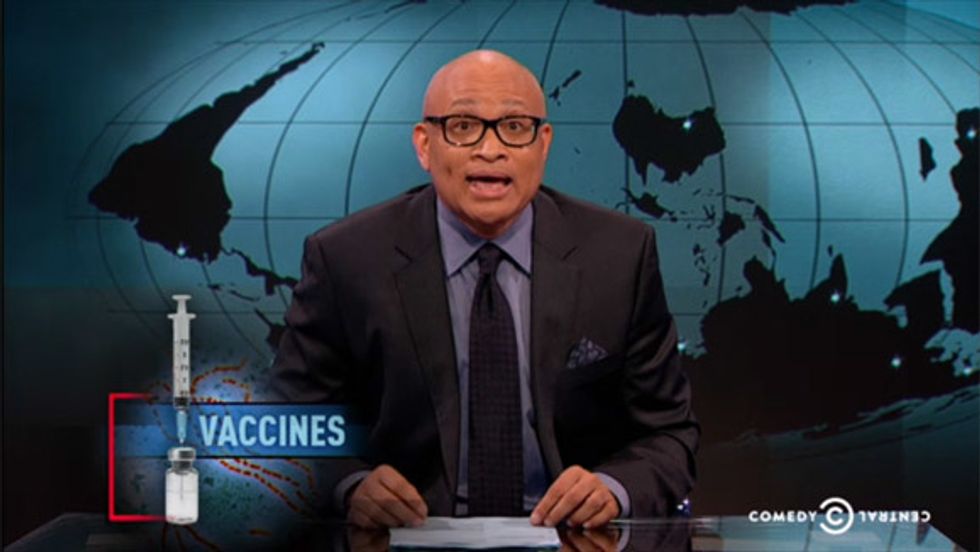 The Nightly Show examined the measles outbreak in Disneyland, with Larry Wilmore highlighting the ultimate "First World Problem": Vaccine deniers.
The Daily Show looked at the lighter side of the Northeast snowstorm, and the fact that it didn't quite measure up to the apocalyptic expectations that were set in the news media's home base of New York.
David Letterman also got his jeers in at the panic in New York:
Conan O'Brien revealed a new Republican frontrunner for 2016 — someone who frequently tells President Obama that he's wrong.