Late Night Roundup: A Good Time For Ahmed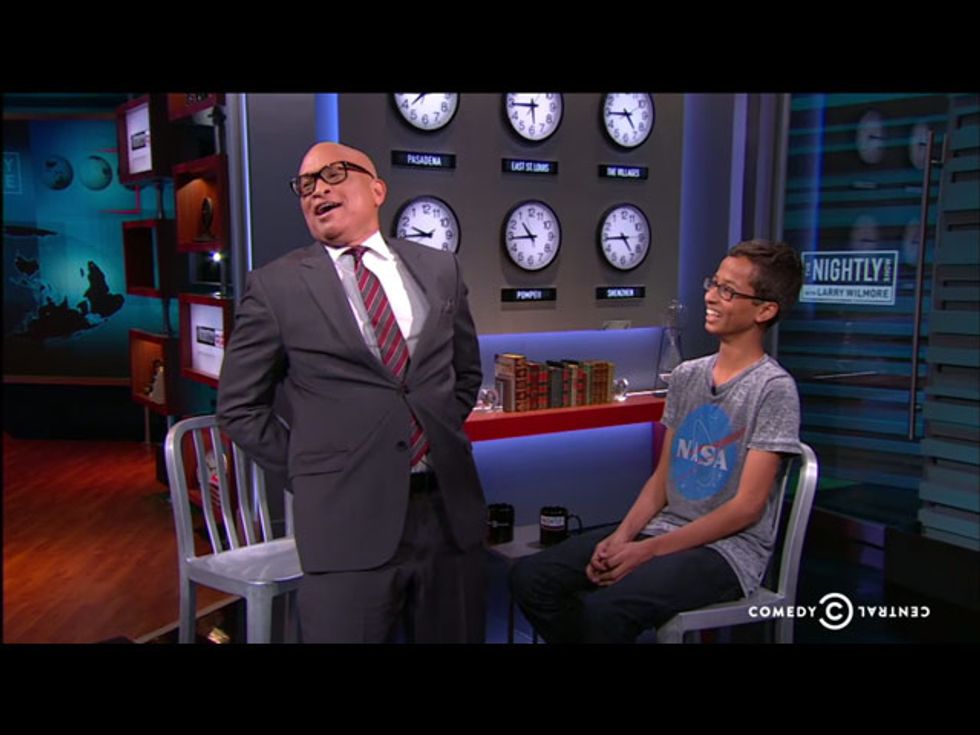 Larry Wilmore welcomed a very special guest: Ahmed Mohamed, the Texas high school student who was falsely arrested after he brought a homemade clock to school. And Larry couldn't help but ask the question: Wasn't it kind of cool to get arrested?
Stephen Colbert skewered Congressman Paul Gosar (R-AZ), who has declared that he will boycott Pope Francis' speech to Congress because of the latter's focus on the issue of climate change.
"This is the Vicar of Christ you're walking out on. I don't give a flying flock what your personal doctrine is — you do not disrespect the Bishop of Rome," Stephen declared. "And if you're so stuck on your ways — and yes, it's hard for me to talk, I'm so angry. And if you're so stuck in your ways that you would give up your chance to hear words of our Holy Father — then can I have your tickets?!"
Conan O'Brien showed the further adventures of the Internet's latest viral sensation: "Pizza Rat" — and it's a busy day at work for a New Yorker.