Late Night Roundup: Bill Clinton's Trump Phone-Tag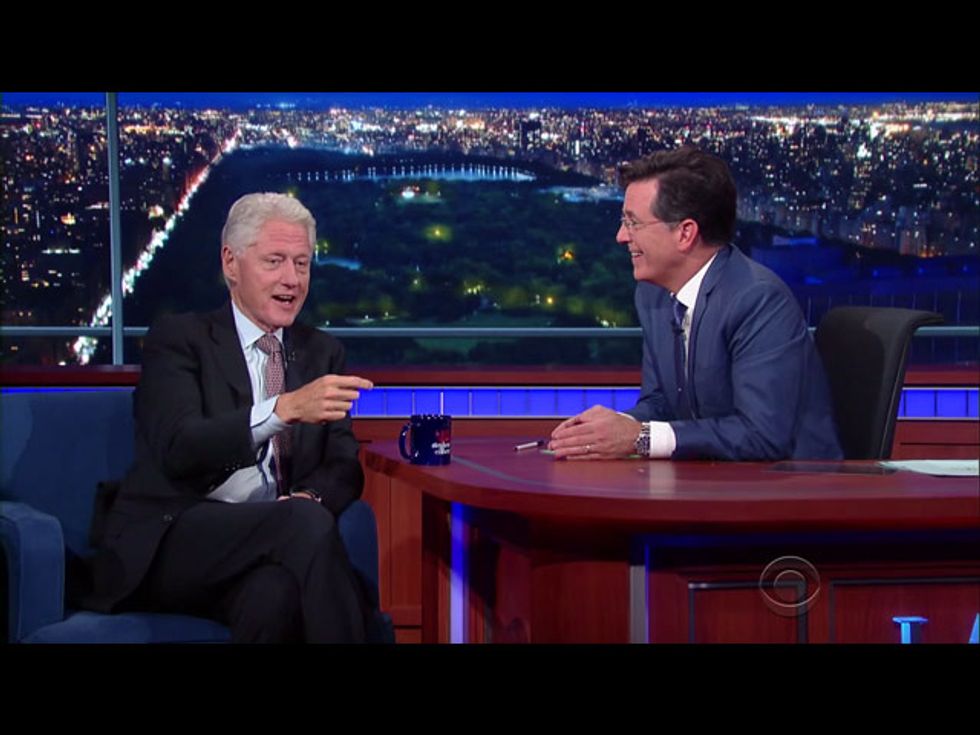 Former President Bill Clinton sat down with Stephen Colbert, and explained why the insurgent appeals of Bernie Sanders and Donald Trump have each caught on in their respective parties — and he also denied that pesky rumor that he talked Trump into entering the Republican race.
"I get credit for doing a lot of things I didn't do — like that."
Larry Wilmore looked at the massive closure of DMV offices in Alabama, including in all counties where African-Americans are more than 75 percent of registered voters — which seems quite suspicious in a state that has a strict voter-ID law. And on Larry's meter of racism, this one measures a "George Wallace Dream Journal."
The Daily Show's Hasan Minhaj examined the threat of robots taking over yet more people's jobs — journalists. But how can a machine even hope to duplicate those human touches of spin, bias, factual mistakes, and "straight-up lying"?
Jimmy Fallon welcomed back his predecessor Jay Leno to do The Tonight Show monologue on the latest political news.