Late Night Roundup: Congress Finally Does Something!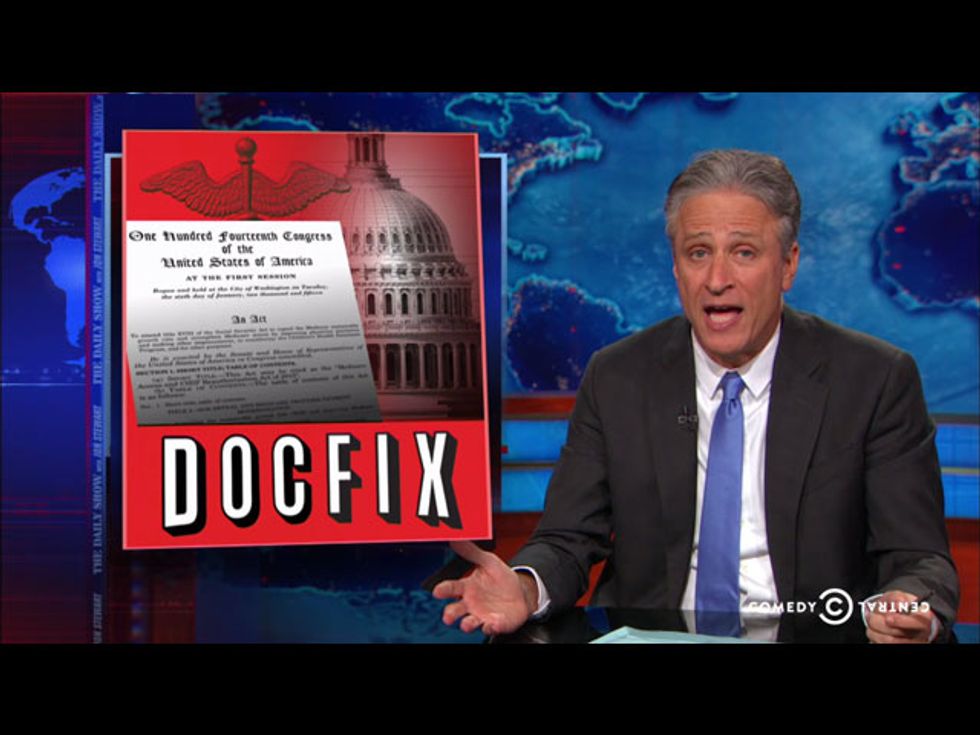 Jon Stewart highlighted the celebrations in Washington, after the two political parties came together to pass the Medicare "Doc Fix" — and it only took 18 years since they had created the original problem itself.
Larry Wilmore highlighted the latest big leak from the Sony email hacks: Ben Affleck's request to PBS' genealogy show that they not reveal he had slave-owning ancestors. But as the The Nightly Show concluded — with the help of the ghostly ancestor himself — Ben has done actual movies he should be more personally ashamed about.
Seth Meyers, himself a New Hampshire native, highlighted all the presidential candidates traveling to his old home state with a new feature, "Live Free or Die Tryin'."