Late Night Roundup: 'Ferguson Fatigue'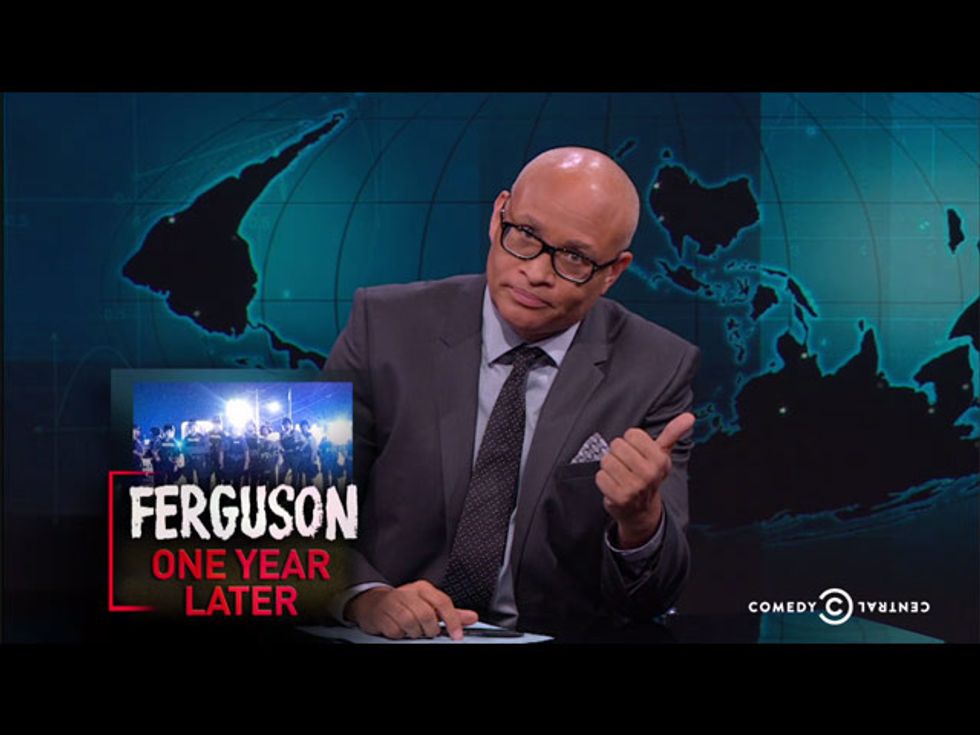 Larry Wilmore looked at the recent events in Ferguson, Missouri, one year after the police shooting death of African-American teenager Michael Brown — and how everything is still the same.
"Okay, for those of you playing along at home, let's just sum this up real quick: Police acted up, people protested, government took action, police ignored it, people are protesting again. Or as black people call it — summertime."
Larry also discussed how much progress has occurred, in a segment called "Look How Far We've Come" with The Nightly Show contributor Mike Yard. The verdict from Mike: "We're f#@$ed, Larry."
Conan O'Brien also discussed the long running issues of police brutality with rapper Ice Cube, who is promoting the Straight Outta Compton biographical movie about rap group N.W.A.
Seth Meyers talked with Anderson Cooper about what it's like to make an enemy of Donald Trump — who will instantly tweet an insult about you, at the moment you end up in the news again. Seth explained: "The thing he always says about me is that I have marbles in my mouth — which is so great, because it's something like a 1950s bully would say."
James Corden sat down with the legendary Carl Reiner — and was actually embarrassed to find out that Carl likes to share YouTube videos of James' show to Mel Brooks.
James also sat down with comedian Marc Maron, who talked about what it was like to interview President Obama in his garage — and all of the elaborate Secret Service preparations that went on in his neighborhood.