Late Night Roundup: But What Did Joe Biden Say?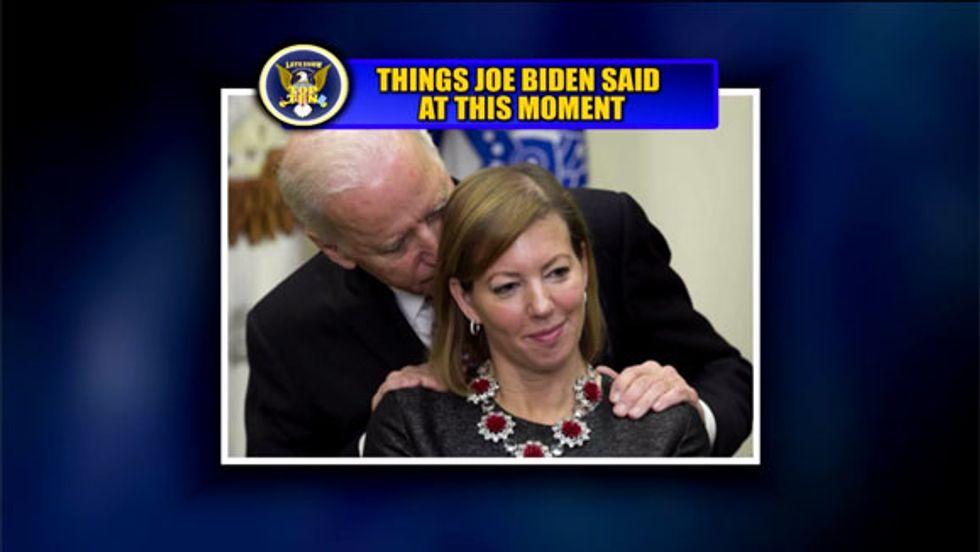 David Letterman ridiculed Vice President Joe Biden for this week's big viral media moment when Biden had placed his hands on the shoulders of Stephanie Carter, wife of new Secretary of Defense Ash Carter, and whispered something in her ear.
Jimmy Kimmel showed a special new ad for the Little Caesar's "Bacon Wrapped Crust Deep Deep Dish Pizza."
Jimmy Fallon gave some new and updated definitions for common words — and then had to consult his fact-checker on a particular joke about Governor Chris Christie (R-NJ).