Late Night Roundup: Jon Stewart's Endorsement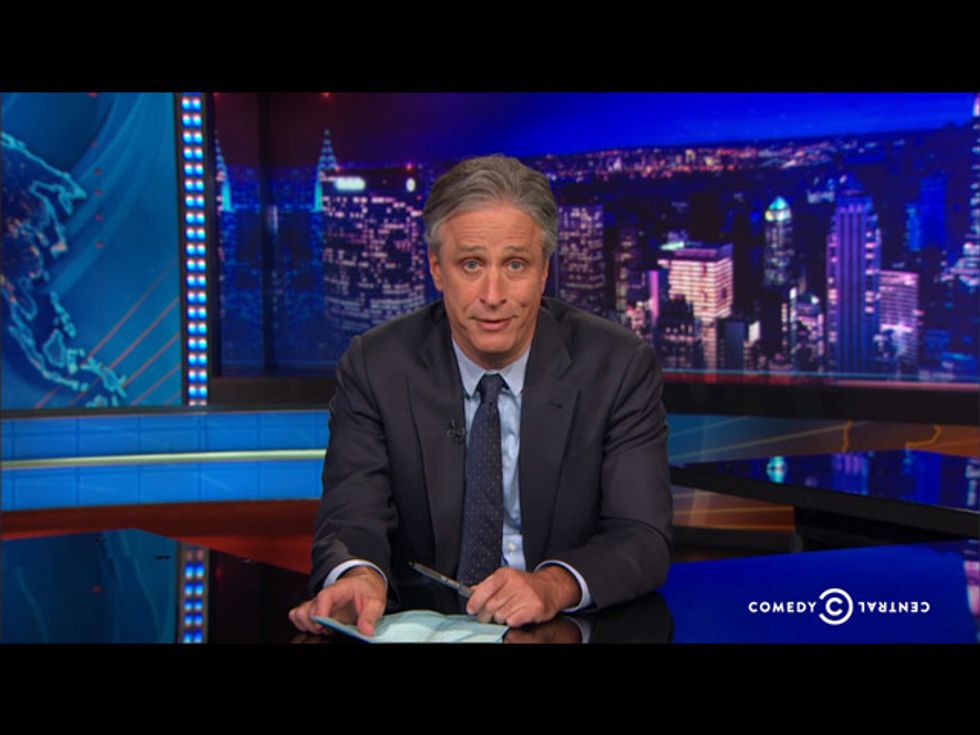 Jon Stewart is back from vacation, and gave his vote of confidence to The Daily Show's next host Trevor Noah, with a rebuttal to some of the online controversies about Trevor's jokes.
Larry Wilmore looked at the backlash against Indiana's "Religious Freedom" law, and the big lesson it has for any civil rights struggle: Progress can happen — if people are losing money for opposing it.
Seth Meyers gave his taken on the Indiana pizzeria that said it would refuse to cater a gay wedding — in a segment he called, "Hold the Sausage."
Michael Douglas appeared with Jimmy Fallon, and told an amazing story about how nervous he was the time he first appeared on The Tonight Show with Johnny Carson.
And David Letterman observed the spring holiday season, with "Top Ten New Easter Candies."