Late Night Roundup: 'My Name Is…Slim Chances'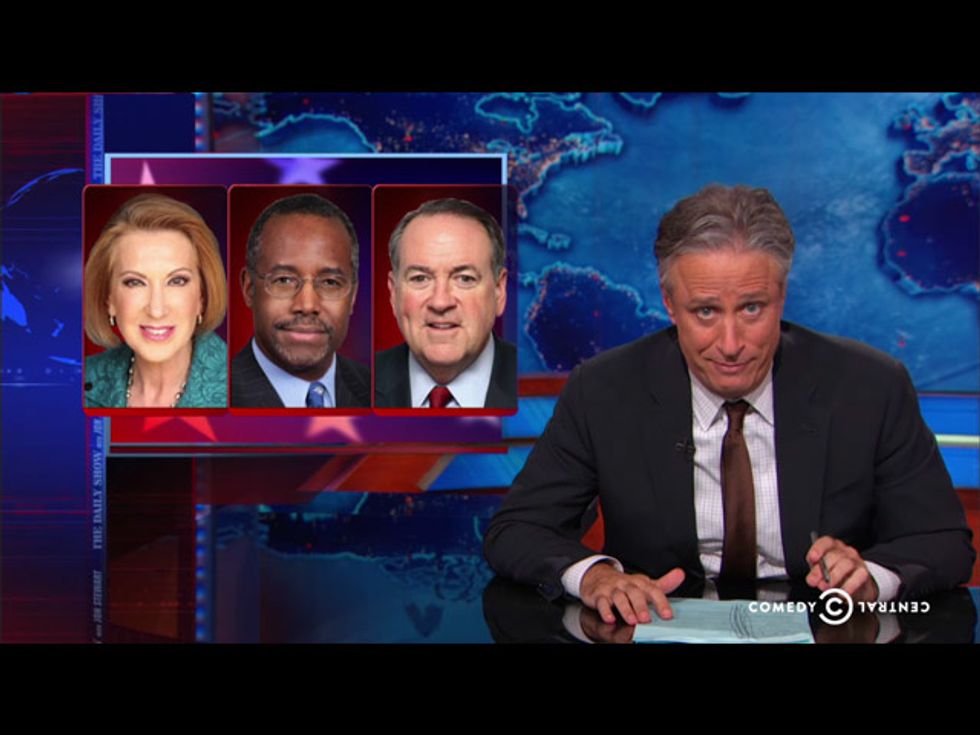 Jon Stewart spotlighted the ever-increasing size of the Republican field for president, with three new candidates officially declaring themselves in a two-day span — and also, the rapper Eminem has oddly now got something to do with this.
And speaking of those candidates, Carly Fiorina appeared with Seth Meyers, and discussed her campaign's recent snafu when they failed to secure an important Internet domain name. Her response: She just bought SethMeyers.org. (Really, it looks like she did!)
Larry Wilmore examined the shooting in Texas, at an anti-Muslim group's public event — along with the political response to it by the group's founder, Pamela Geller, and others on the right wing..
Jimmy Fallon looked at the "Pros and Cons" of Mother's Day.