Late Night Roundup: Soul Food Socialism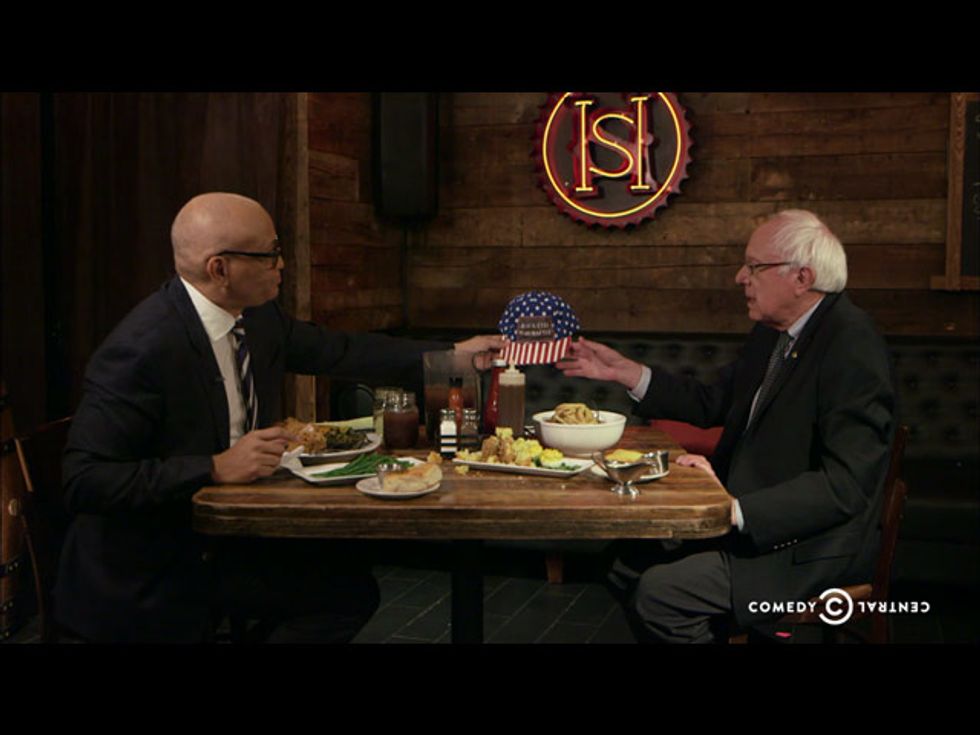 It was a busy night of interviews for the late night shows. First up, Larry Wilmore took Bernie Sanders for a soul food dinner — and offered him an idea for a new campaign hat, to compete against Donald Trump.
Stephen Colbert hosted Ted Cruz, and asked him about the constant Republican hero worship for Ronald Reagan — who raised taxes, and passed amnesty for illegal immigrants.
Jimmy Fallon hosted Carly Fiorina, who responded to the most recent controversy in the Republican field — by saying yes, she would be just fine with a Muslim president.
Fiorina also got in a hit at frontrunner Donald Trump: saying that he and Vladimir Putin have a lot in common.
And for the obligatory bit of candidate silliness, Carly treated the audience to one of the goofy songs that she sings to her dogs.
Jimmy Kimmel hosted two legendary entertainers: Kermit the Frog and Miss Piggy, to talk about their high-profile breakup.
Kimmel also hosted another strangely colored puppet: Bill O'Reilly, who explained Donald Trump's lure to a nation of angry voters.