Late Night Roundup: 'Squirt-Up Economics'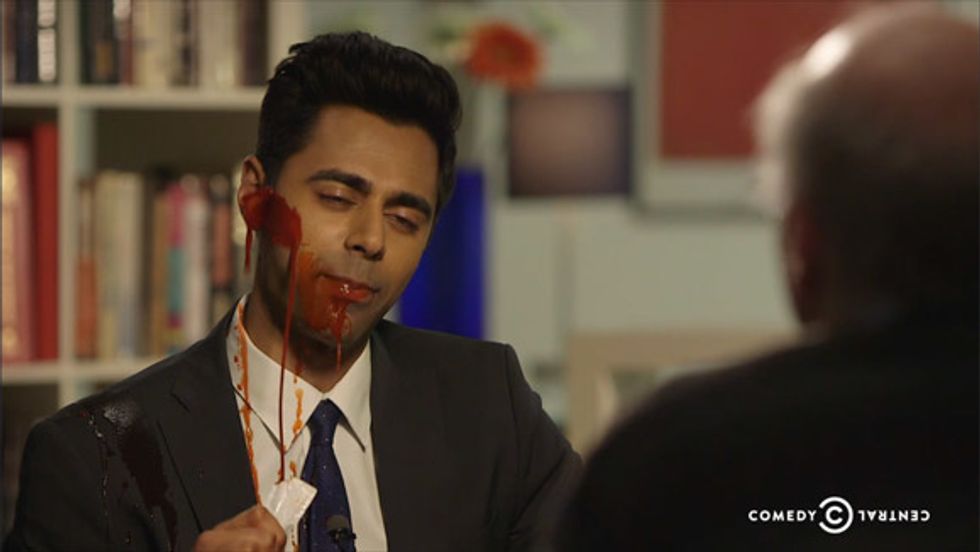 The Daily Show spotlighted the problem of growing inequality — between the millionaires, and the even more elite billionaires. And they also featured one oddly Patriotic Millionaire, who even wants to have economic policies that would lift up everyone else.
Larry Wilmore hosted a panel on the economic issues facing black women in America.
Jimmy Fallon hosted actor James Spader, who told the interesting story of how in the 1970s he was friends at school with John F. Kennedy Jr., and that Jacqueline Kennedy Onassis helped get him his first acting job.
Jimmy Kimmel presented a special message for the anti-vaccine movement — featuring doctors who couldn't believe they even had to create this public service announcement.