Late Night Roundup: Tax Day Carols!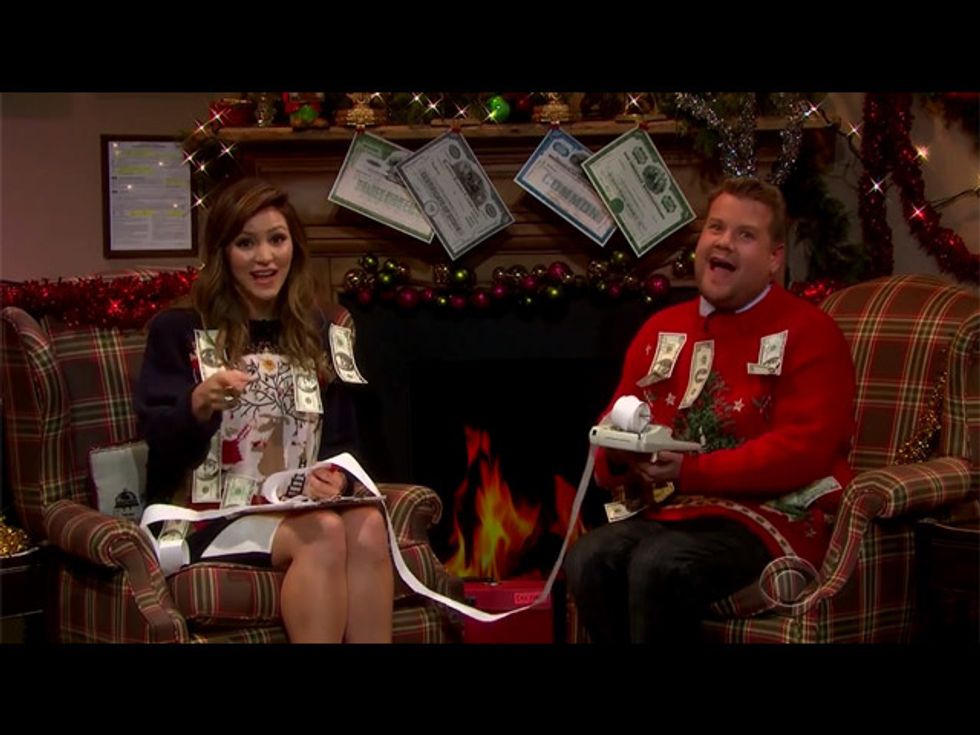 Who says that taxes can't be fun? James Corden teamed up with pop singer Katharine McPhee, to celebrate April 15 with a Tax Day holiday special — complete with caroling!
Larry Wilmore looked at the two kinds of snitching: The kind where you snitch to the police — versus the kind where you snitch on the police.
Conan O'Brien and Andy Richter had a fun look at the Apple Watch.
And David Letterman hosted Michael J. Fox, who spoke about the important issue of Parkinson's disease awareness.