Late Night Roundup: The Colbert Presidential Candidate Town Hall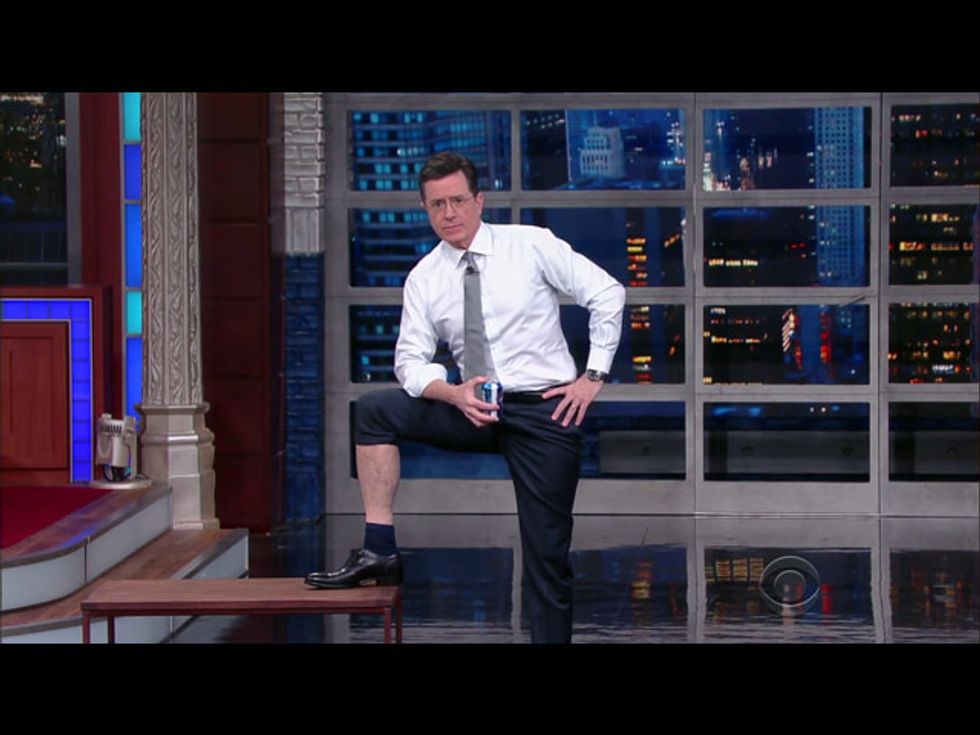 Stephen Colbert pivoted off this week's Democratic town hall event on CNN, to hold his own town hall meeting with his audience. Stephen got in all the typical candidate remarks and poses, like rolling up his sleeves — and his pants leg.
Larry Wilmore celebrated the indictment in Texas of those anti-Planned Parenthood activists who produced the fraudulent videos alleging that the organization sells fetal body parts. But Larry pointed out the damage has been done: "Here's the thing about bull@#$t, people remember it a lot more than telling the truth."
Seth Meyers highlighted the many times Republican presidential candidates have been citing the deceptively edited videos to accuse Planned Parenthood of criminal wrongdoing — with perhaps the worst offender being Carly Fiorina.
Jimmy Kimmel played a fun little game based on the presidential race: Sending a crew down the street, and asking random people if they can recognize a photo of Martin O'Malley. Ouch. (It took them a while, but they finally found one person.)