Late Night Roundup: The Huuuuge Debate!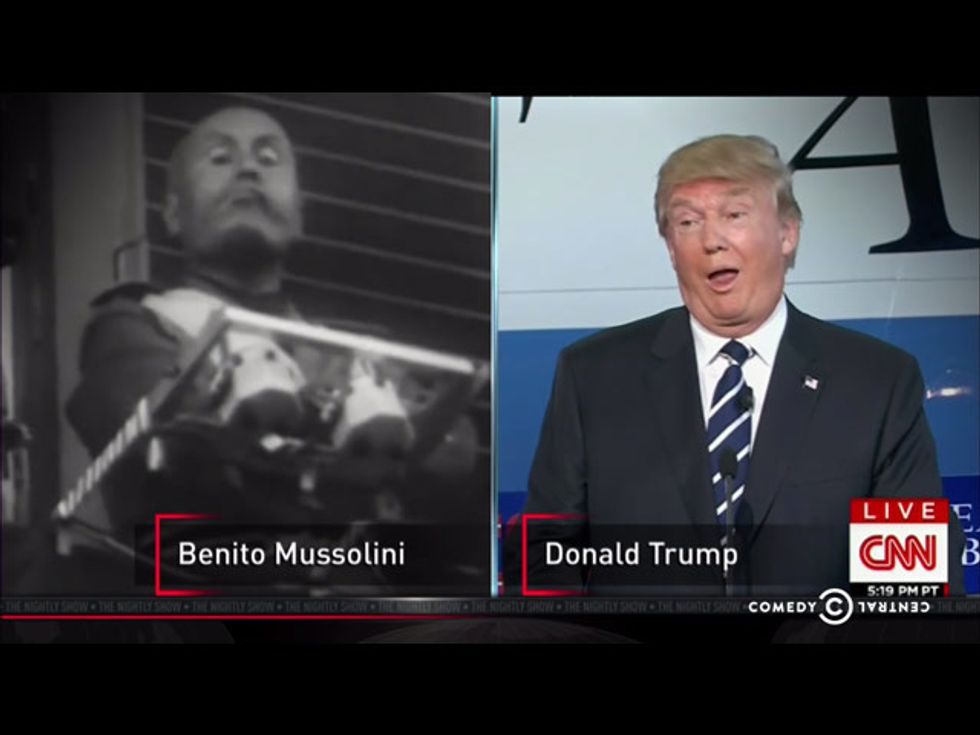 The late night shows caught up on the Republican debate — and to borrow a line from Donald Trump, there was a lot of material of which they could make fun.
Larry Wilmore highlighted all the talk in the debate about getting rid of birthright citizenship: "One of the only mentions in this three-hour debate of brown people in America was in the context of keeping them out."
Larry also found another historical world leader whose mannerisms were a lot like Donald Trump's: "Okay look, for everybody out there who's saying, 'Larry, are you really comparing Trump to Mussolini?' Yes — that's exactly what I just did.'"
Seth Meyers pointed to how the debate was held in front of President Ronald Reagan's old Air Force One airplane, "a setting that made it look like the plane landed, and then they made everybody in first class get out and answer a bunch of stupid questions."
Conan O'Brien brought on a special guest from the Republican debate: Donald Trump's high-five coach.
James Corden recapped the debate, making it as a historic occasion: "the first time Donald Trump has ever set foot in a library."