Late Night Roundup: Vetting Refugees — Like Ted Cruz's Dad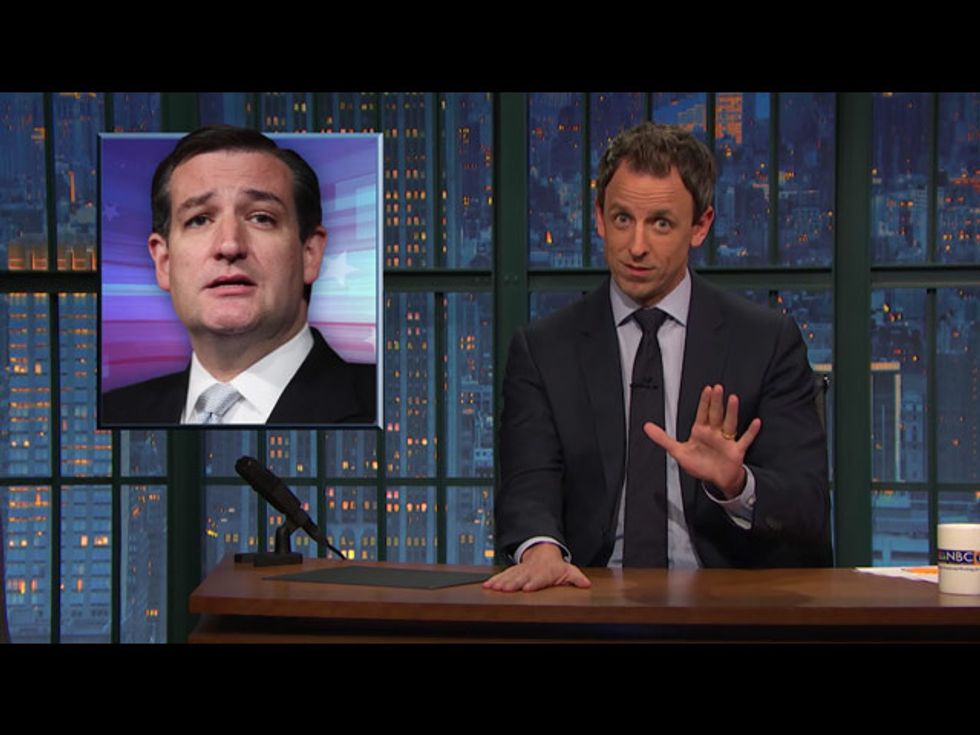 Seth Meyers went over the political demagoguery against Syrian refugees. The real highlight was Ted Cruz — whom Seth recalled on the show months ago reminiscing that his father came to the United States after being a Molotov cocktail-throwing Cuban revolutionary for communist leader Fidel Castro.
Larry Wilmore looked at that crazy map of the United States that Ben Carson's campaign posted to oppose Syrian refugees, and got to the bottom of why nobody on the campaign brought up the problem: They didn't want to get stabbed.
Trevor Noah talked about Carson's nasty break-up with a foreign policy adviser who says he : "You don't have to know everything, if you can just surround yourself with experts. There's just one problem — the experts Ben Carson surrounds himself with think that he's an idiot."
Jimmy Kimmel showed a special promo for the new season of The Bachelor — starring Ben Carson. It'll be "the most eye-closing season yet."
And in the latest installment of "The Hungry For Power Games," Stephen Colbert toasted the departure of Bobby Jindal from the presidential race.