Late Night Roundup: War vs. Peace On Capitol Hill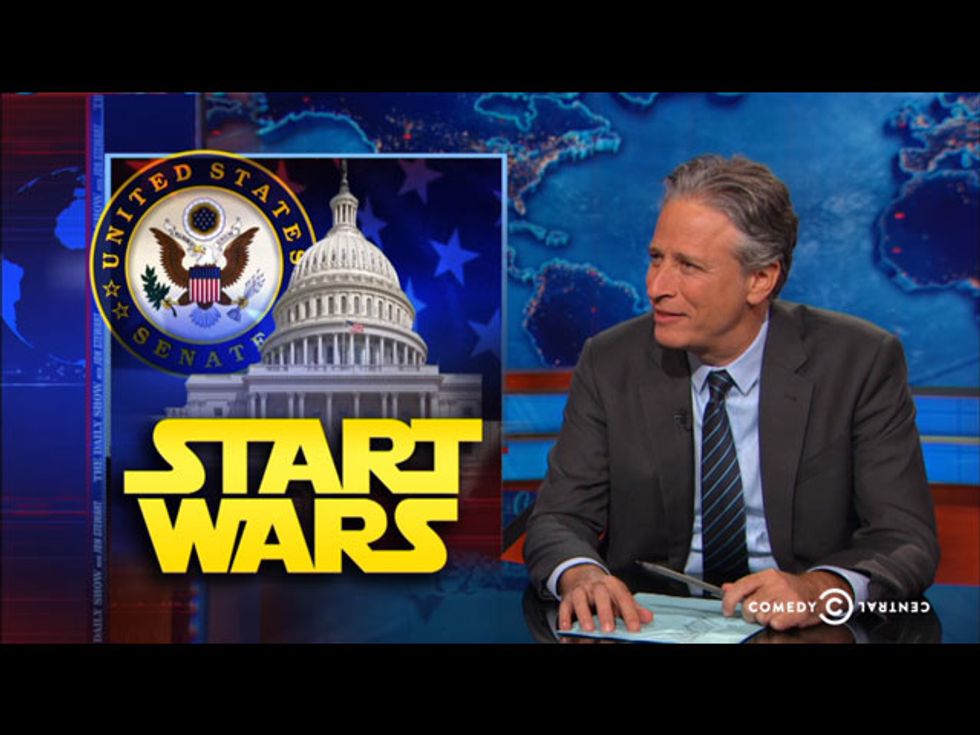 Jon Stewart admired the openness with which Republicans in Congress are demanding an opportunity to stop the peace deal with Iran — because they actively want the White House to launch another war in the Middle East instead.
Larry Wilmore discussed whether convicted Boston Marathon bomber Dzhokhar Tsarnaev should get the death penalty, along with wider questions about the use of capital punishment in America. Larry's verdict: There are some serious social problems with the death penalty — but oh man, Tsarnaev has really got it coming to him.
David Letterman presented a list: "Top Ten Things Overheard In Hillary Clinton's Van" — and a lot of it is what you'd expect from being holed up for a long road trip.
Conan O'Brien presented Hillary Clinton's other campaign stops among regular people, in the wake of all the media coverage of her getting lunch at a Chipotle.
And Jimmy Kimmel had some fun with a typo in a Hillary Clinton campaign press release — which said, "She's fought children and families all her career."