Late Night Roundup: When Donald Trump's Meds Wear Off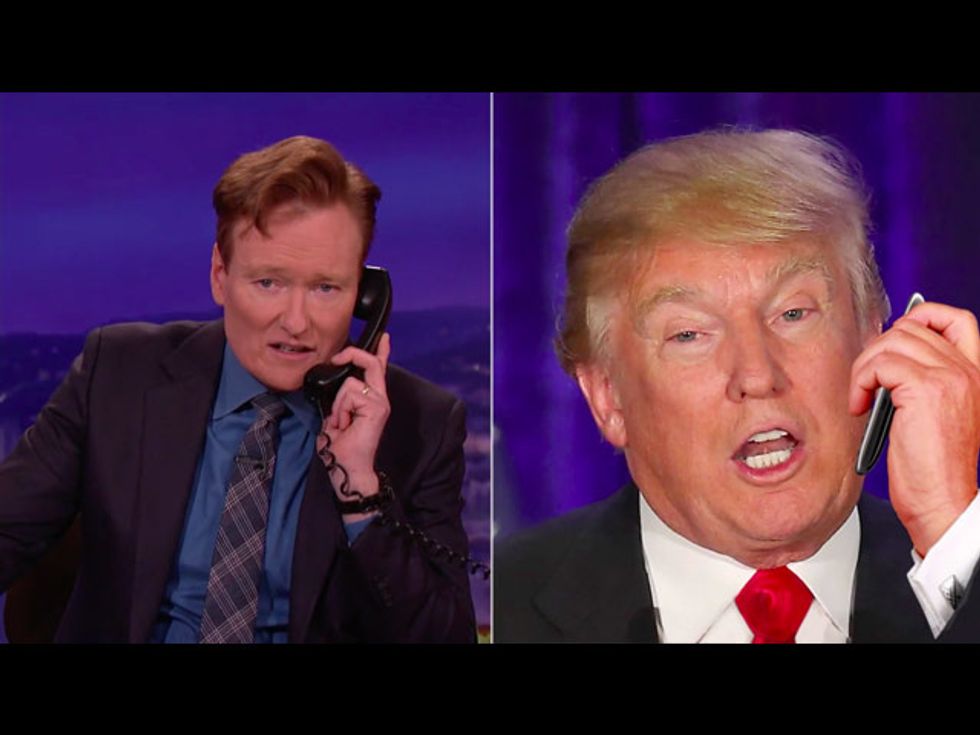 After the phenomenal results of the Iowa caucuses, the late night shows were left wondering: How would Donald Trump take his defeat?
Conan O'Brien had a phone call with "Donald Trump" himself, who revealed the secret behind his seemingly gracious concession speech Monday night: Every single Xanax pill he could find. But then suddenly it all wore off, and we found out what The Donald really thinks: "@#$% Iowa."
Stephen Colbert highlighted Trump's declaration that he would return to Iowa, and even buy a farm there. In fact, Stephen discovered, Trump already did something like this — when he performed the theme song to Green Acres at the Emmys.
Larry Wilmore examined some of the zanier elements of the Democratic caucus totals, like the sheer closeness of it — and the winning of some local delegates by coin tosses. And then The Nightly Show correspondent Holly Walker showed the latest tie-breaking method: Arm-wrestling.
The Daily Show reviewed the winners and losers of Iowa — with Jordan Klepper explaining to Trevor Noah how exactly the actual winners Ted Cruz and Hillary Clinton are not being viewed as the winners. The real winners: Third-place Republican Marco Rubio, and second-place Democrat Bernie Sanders.
Jimmy Kimmel observed how the Republican presidential candidates are always talking about God. So he took actual quotes from the candidates — and had them repeated aloud from the mouth of Jesus Christ.