Late Night Roundup: Wrestling In Whitesboro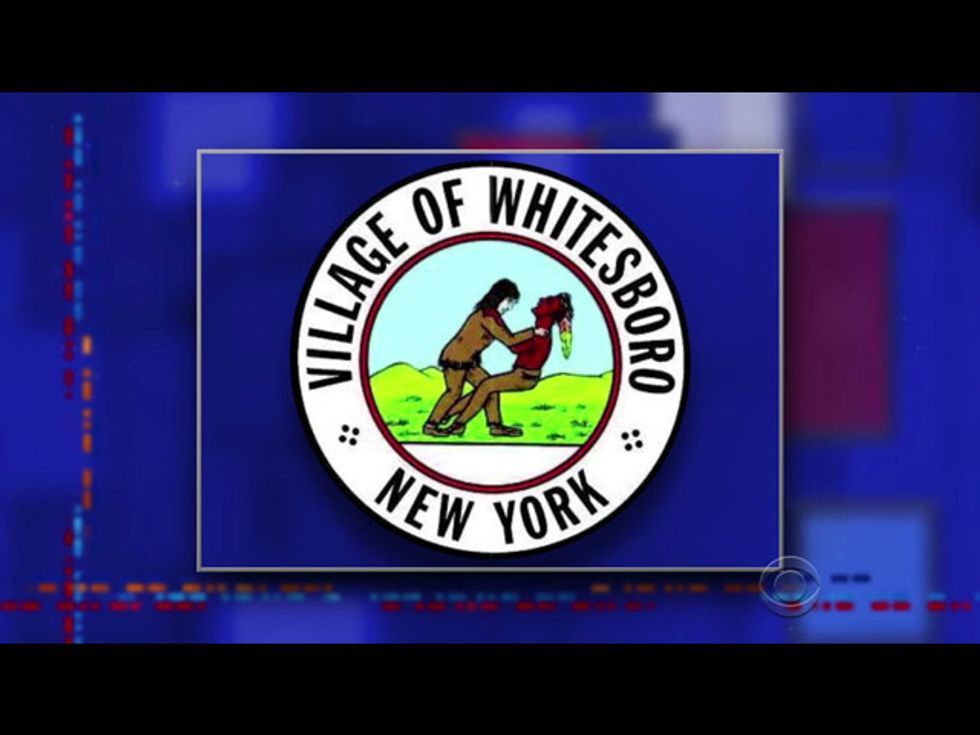 Stephen Colbert highlighted what is already the most important vote of 2016: The decision by residents of the Village of Whitesboro, New York, to keep their town seal showing a white man apparently choking a Native American. "So it has a happy ending," Stephen said, "in that I probably get to make some more jokes about this in the future."
Larry Wilmore spotlighted the real buzz Tuesday night from the State of the Union address: That guy who looked like him, sitting behind First Lady Michelle Obama! (Note: It was actually Microsoft CEO Satya Nadella.)
Trevor Noah interviewed Rand Paul — on a one-man debate stage, in lieu of Rand's exclusion from tonight's main stage debate. (Note: Rand is refusing to take part in the undercard debate.) The big issue: Why does every other Republican want to bomb the Middle East?
Seth Meyers felt the need to rebut the latest attack that Ted Cruz has made against Donald Trump: Saying that The Donald represents "New York values." "Hey, Ted Cruz, nobody talks @#$% about New Yorkers, except New Yorkers," Seth declared, "especially not some Canadian-born, Dr. Seuss-reading, one-term senator from 1,800 miles away."
Conan O'Brien looked at the rerelease of Adolf Hitler's Mein Kampf in Germany.