Latest U.S. Media Intel Scoop Suggests New Leaker
@AFP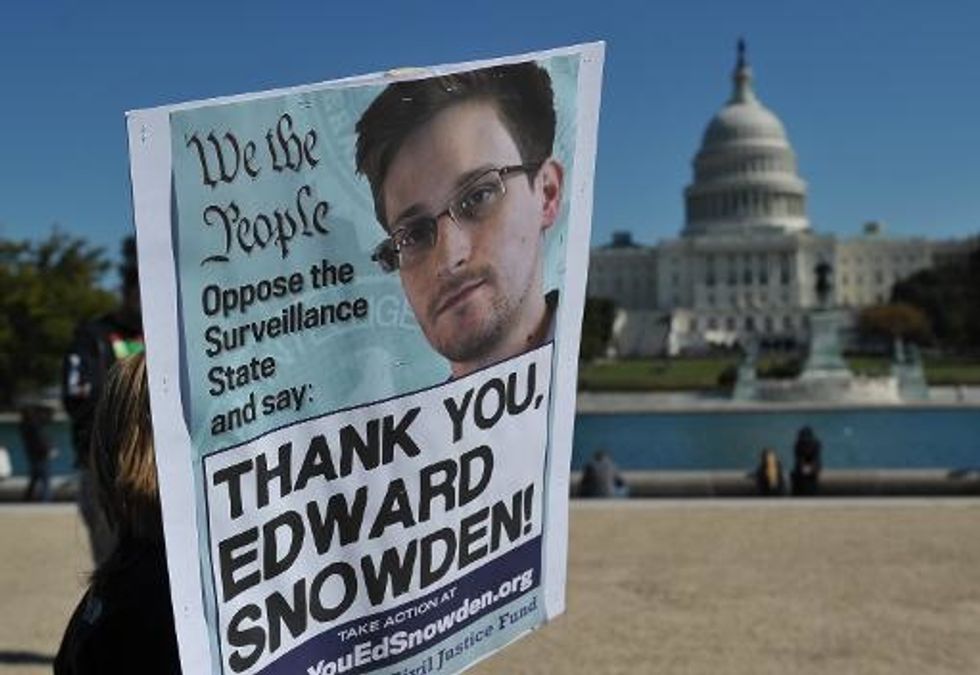 Washington (AFP) – The latest media scoop about the internal workings of the U.S. intelligence community has convinced officials they have a new leaker feeding information to journalists, reports said Tuesday.
The concerns came after The Intercept, a news site that has access to documents from known leaker Edward Snowden, published new revelations about the scope of the U.S. terrorism watchlist.
The Intercept report was "obtained from a source in the intelligence community." Previously, it has not hidden when Snowden was its source, suggesting the latest scoop came from someone else.
News network CNN, citing only "U.S. officials," reported that national security officers fear that they are now faced with a second source leaking classified intelligence from within their own ranks.
The Intercept, which is edited by U.S. journalist Glenn Greenwald, who first revealed some of Snowden's secret documents, published a 12-page text marked "secret/noforn," meaning it is not to be shared with allied governments and entitled: "Directorate of Terrorist Identities Strategic Accomplishments 2013."
The document is dated August 2013, which is after Snowden left Hawaii — where he was working as a contractor for the National Security Agency — and fled first to Hong Kong and then to Russia.
Produced by the National Counterterrorism Center, the document reveals that there are at least 680,000 names of individuals around the world that U.S. officials suspect of involvement in terrorism.
Of these, 280,000 people have "no recognized terrorist group affiliation." Others are alleged members or supporters of groups regarded as terrorist by Washington such as Al-Qaeda or Hamas.
A larger database, the Terrorist Identities Datamart Environment or TIDE, not has a million names, officials told CNN
The Intercept report also revealed that since President Barack Obama took office he has boosted the number of suspects on the "no-fly list" banning them from aviation ten fold to 47,0000.
AFP Photo/Mandel Ngan