Boebert Burned For Whining About Black 'National Anthem' At Superbowl
@CynicalBrandon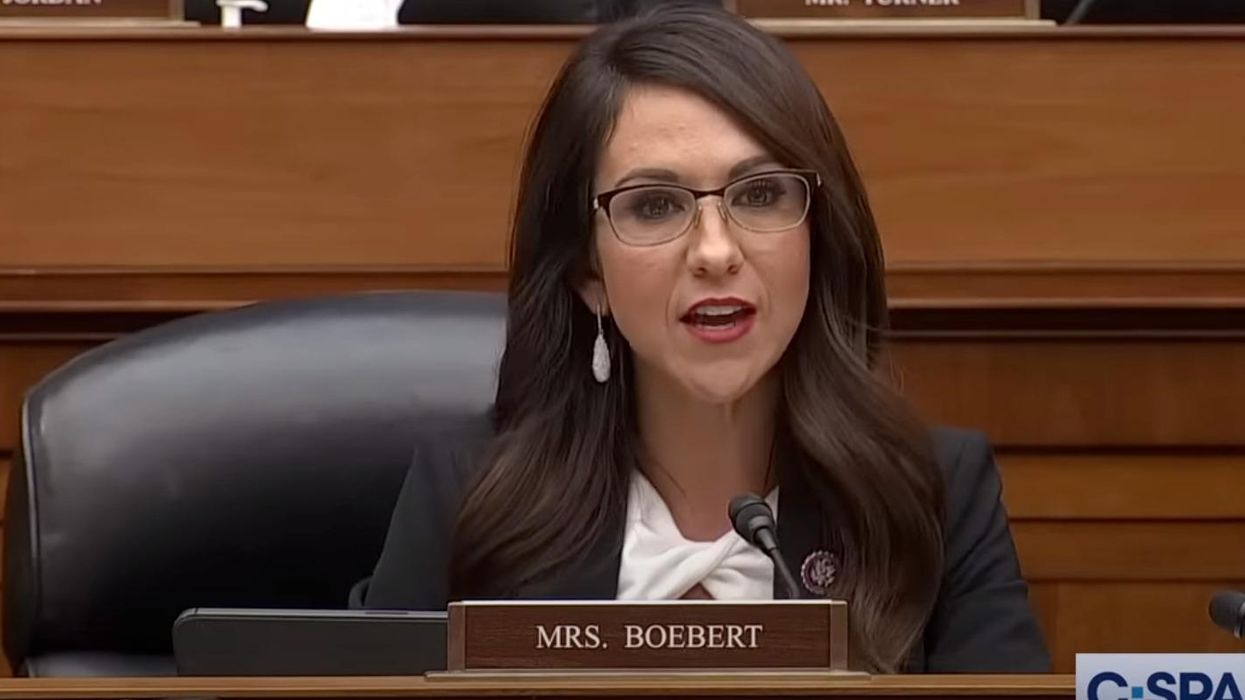 Youtube Screenshot
Rep. Lauren Boebert (R-CO) boisterously complained about the "Black National Anthem" being played at Super Bowl LVII on Sunday.
"America only has ONE NATIONAL ANTHEM," Boebert tweeted. "Why is the NFL trying to divide us by playing multiple!? Do football, not wokeness."
The song, Lift Every Voice and Sing, will be performed by Abbott Elementary star Sheryl Lee Ralph and had its National Football League debut at the 2020 season's inaugural game. It was then reaired ahead of Super Bowl LV on February 7th, 2021. It was also broadcast before every match this year.
"Often referred to as 'The Black National Anthem,' Lift Every Voice and Sing was a hymn written as a poem by NAACP leader James Weldon Johnson in 1900. His brother, John Rosamond Johnson (1873-1954), composed the music for the lyrics. A choir of 500 schoolchildren at the segregated Stanton School, where James Weldon Johnson was principal, first performed the song in public in Jacksonville, Florida to celebrate President Abraham Lincoln's birthday," the National Association for the Advancement of Colored People (NAACP) explains on its website. "At the turn of the 20th century, Johnson's lyrics eloquently captured the solemn yet hopeful appeal for the liberty of Black Americans. Set against the religious invocation of God and the promise of freedom, the song was later adopted by NAACP and prominently used as a rallying cry during the Civil Rights Movement of the 1950s and 1960s."
Twitter users relentlessly trolled Boebert and her remarks.
Jay Black: "There world hasn't heard whining like this since the waiting room at the gastroenterologist after your dumdum gun restaurant served pork sliders."
Ty-22: "Speaking of wokeness: - Ron DeSantis is so woke he wants school girls' menstrual info recorded by the school staff. - Ron DeSantis wanna ban books for school kids but not AR-15. Ron DeSantis wanted to ban Disney (backfired). Sen Scott wanna ban Medicare & Social Security."
Honest sports takes: "The American national anthem is not representative of all Americans, it is representative of white Americans."
Chidi: "Karen wants to speak to the NFL manager. Go find a safe space"
Tom Bonier: "Two thoughts: 1) You came within a few hundred votes of losing last year, and will face less favorable turnout in a presidential year. You may want to reconsider your positioning. 2) It seems like you're the one being divisive here."
Tony Posnanski: "All Americans can agree that you can go f*ck yourself."
Reprinted with permission from Alternet.