Leader Of Violent, Fascist 'Proud Boys' To Seek GOP Congressional Nod
@jeisrael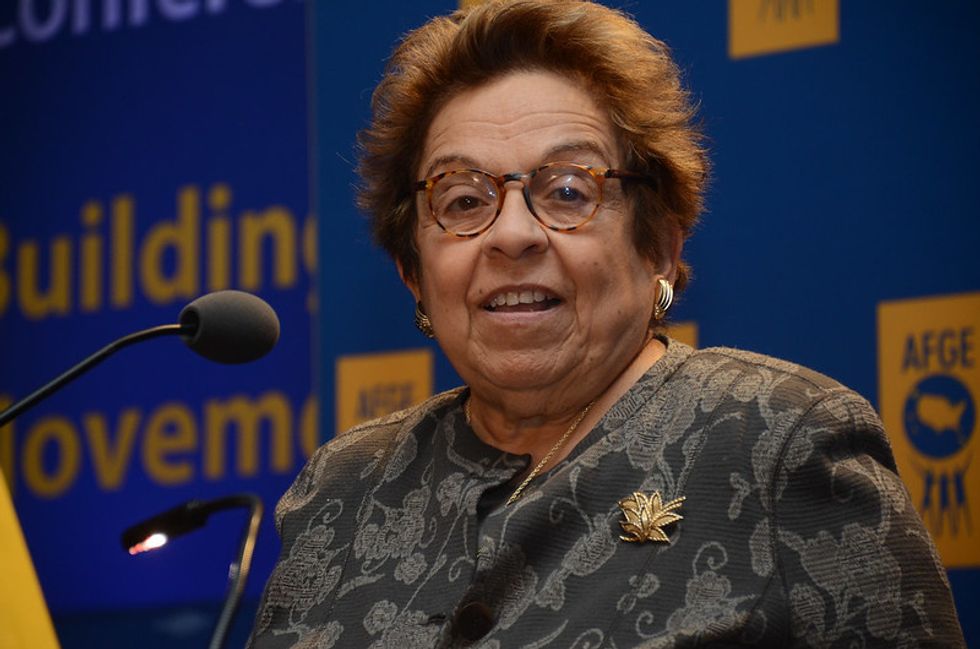 The chair of the violent white-nationalist-linked Proud Boys has registered with the Federal Election Commission as a 2020 GOP congressional candidate.
Enrique Tarrio, who served nearly a year in federal prison for his role in a plot to resell stolen medical supplies, will seek the Republican nomination to take on Rep. Donna Shalala (D-FL).
The Proud Boys are an infamous group of self-described "western chauvinists" with a history of "repeated acts of violence." Local law enforcement officials have described them as an "extremist group with ties to White Nationalism" and the Southern Poverty Law Center has designated the Proud Boys as a hate group, citing their "anti-Muslim and misogynistic rhetoric."
Tarrio, who according to the Washington Post describes himself as Afro-Cuban, became national chair last year. He has denied that the group is racist.
"I'm not a white supremacist. I'm not an extremist. I'm a regular dude," he told the Post in February.
Tarrio has a history hateful social media posts, has repeatedly been kicked off of Twitter — once after threatening to target undocumented immigrants — and was an attendee at the infamous 2017 "Unite the Right" white supremacist march in Charlottesville, Virginia.
He is an associate of Roger Stone and was photographed sitting behind Donald Trump at a February rally.
The website listed on his FEC statement was not yet active as of Friday afternoon. The campaign contact listed on the form, Liz Curtis of Liz Curtis & Associates, did not immediately respond to an inquiry about Tarrio's campaign.
Curtis is listed as the campaign's treasurer and custodian of records, roles she has held for a wide array of other far-right candidates and causes.
Her client list includes 2018 Senate nominee Corey Stewart (R-VA), 2020 Senate candidates Roy Moore (R-AL) and Kris Kobach (R-KS), and 2020 House candidate Laura Loomer (R-FL).
Published with permission of The American Independent.
IMAGE: Rep. Donna Shalala (D-FL), political target of "Proud Boys" leader Enrique Tarrio.