WATCH: Leaked Footage Reveals Trump Allies Planning To Harvest Ballots
@AlterNet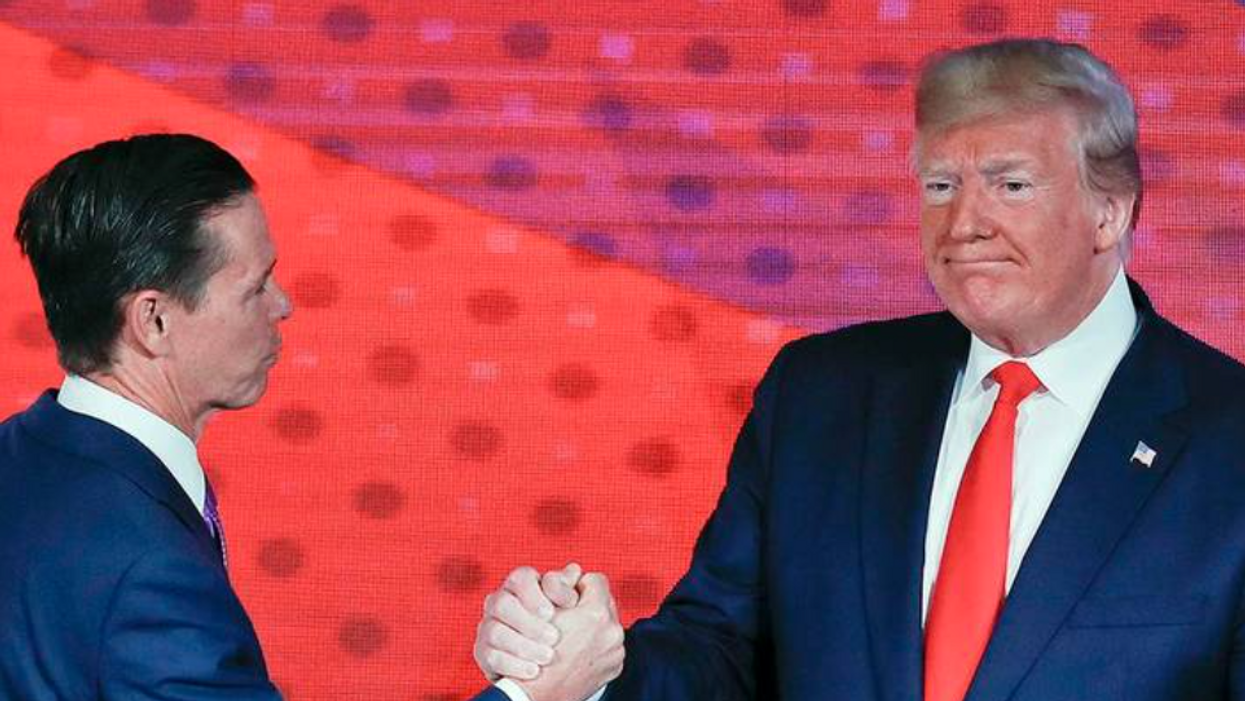 Reprinted with permission from Alternet
Leaked footage from a right-wing organization reportedly shows multiple allies of President Donald Trump advocating for ballot harvesting despite the president constantly accusing Democratic voters of doing so.
With less than 25 days to Election Day, Republican activist Charlie Kirk spoke during a closed-door gathering of conservatives hosted by the Council for National Policy (CNP) where he appeared to praise the impact coronavirus will have on the election. According to Kirk, COVID may prohibit many liberal college students from voting in the upcoming election.
---
"So, please keep the campuses closed," Kirk said in hopes that closures will suppress the vote. "Like, it's a great thing."
Many of the videos highlight discussions that took place between February and August. In one of the videos, Bill Walton, the executive committee president for CNP, even attempted to offer a dangerous comparison of the election to spiritual warfare as a matter of "good versus evil."
"This is a spiritual battle we are in. This is good versus evil," Walton said to an audience that attended an event at the Ritz-Carlton in Pentagon City on Aug. 21, adding, "We have to do everything we can to win."
Ralph Reed, chairman of the Faith & Freedom Coalition, also weighed in with a blatant commitment to ballot harvesting. Reed encouraged other evangelical leaders to do the same.

"Our organization is going to be harvesting ballots in churches," Reed said. "We're going to be specifically going in not only to White evangelical churches, but into Hispanic and Asian churches, and collecting those ballots."
Tom Fitton, president of the non-profit Conservative organization the Judicial Watch, also challenged the audience to come up with ways to suppress votes and "stop ballots from going out.
"We need to stop those ballots from going out, and I want the lawyers here to tell us what to do," Fitton said, adding, "But this is a crisis that we're not prepared for. I mean, our side is not prepared for."
The leaked footage follows Trump's repeated claim that the election will be rigged. For months, the president has waged war on mail-in ballots while filing lawsuits in multiple Democratic-run states. Trump has repeatedly condemned mail-in voting despite casting his own ballot by mail and encouraging Florida, Michigan, and North Carolina voters to vote by mail. Its also important to note that Florida and North Carolina are typically red states while Michigan is a swing state, all of which could greatly impact the outcome of the election.