At Least 10 Injured After Boston Subway Train Derails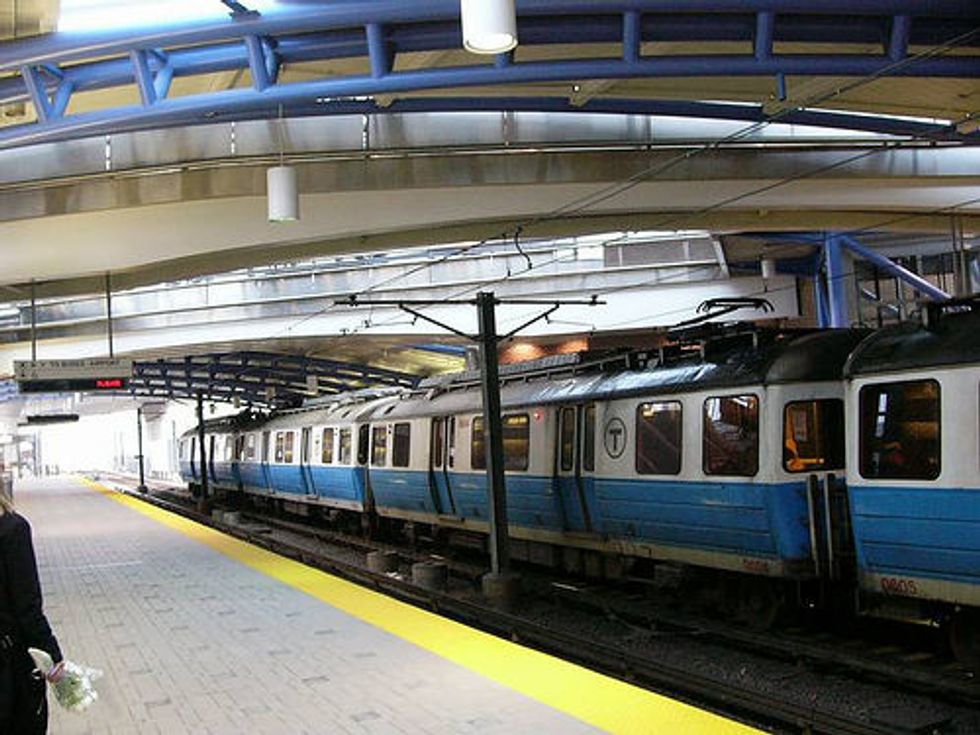 By Matt Pearce, Los Angeles Times
At least 10 people were hospitalized Monday after a Boston subway car derailed underground and another car braked quickly to avoid a collision, officials said.
Only one person had serious injuries, according to a statement from Boston Emergency Medical Services.
A Green Line Massachusetts Bay Transportation Authority train appeared to have come off its rails and crashed into a wall where a pair of tracks crossed underground, according to photos posted to emergency officials' Twitter accounts.
"Injuries were some people from derailed trolley and some from a 2nd trolley that hit brakes hard to avoid derailed trolley," the Boston Fire Department said in a tweet.
The cause of the incident was under investigation, and trains in the area were canceled for the rest of the day.
Photo: ZeHawk via Flickr