Lebanon Roads Reopen After Tense Protests, Clashes Over Syria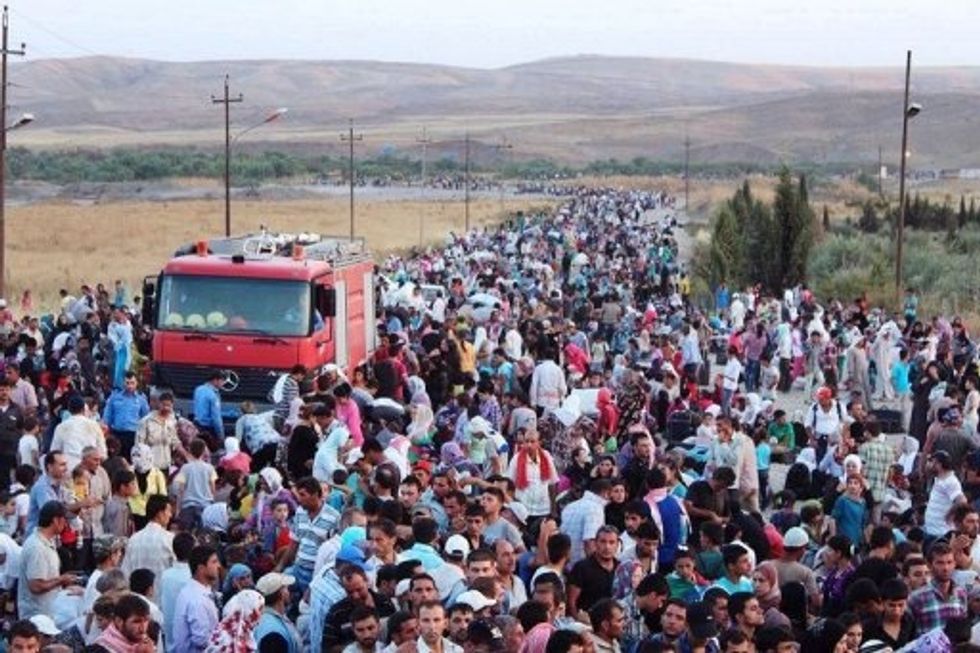 By Patrick J. McDonnell and Nabih Bulos, Los Angeles Times
BEIRUT — Authorities said roads across Lebanon were reopened Wednesday following a tense evening of road-closing protests linked to the war in neighboring Syria.
Clashes erupted late Tuesday between demonstrators and security forces as protesters used burning tires to block a number of roads throughout the country. The Army fired warning shots and used tear gas to disperse protesters and several injuries were reported, according local media accounts.
Fallout from the Syrian war has resulted in a wave of sectarian-fueled car bombings, gun battles and rocket and mortar strikes in Lebanon, causing profound instability.
The mostly Sunni Muslim demonstrators shutting down roads on Tuesday were themselves protesting a blockade of the largely Sunni town of Arsal, close to the Syrian border in the northeast Bekka Valley. Residents in the nearby, predominantly Shiite town of Labweh put up sand barriers to block access to and from neighboring Arsal after a number of rockets allegedly fired from there fell on Labweh.
Lebanon's major Muslim sects have generally taken opposing sides in the three-year-old Syrian war. A disparate rebel force composed of mostly Sunnis is fighting to oust the government of Syrian President Assad, who is supported by Shiite Iran and by Hezbollah, the Lebanese Shiite political and paramilitary organization.
Tensions erupted in the border zone on Sunday after Syrian troops backed by Hezbollah militiamen overran the long-time Syrian rebel bastion of Yabroud, situated close to the Lebanese border. An Al Qaeda-linked Sunni faction later claimed responsibility for a car bomb that exploded Sunday evening in a mostly Shiite town in the Bekka Valley, killing two Hezbollah members.
Lebanon's Arsal has become a rear-guard hub for Syrian rebels fighting in the Yabroud area and elsewhere in Syria. Rebels travel back and forth across the porous border and wounded fighters receive treatment at clinics in Arsal, which also hosts tens of thousands of Syrian refugees, mostly Sunni.
But the only road to Arsal on the Lebanese side passes through Labweh, where Hezbollah enjoys strong support. Residents of Labweh and other mostly Shiite areas say Arsal has become a safe haven for militants conducting rocket and car-bomb attacks on Shiite districts.
The official Lebanese news service reported Wednesday that the road to Arsal had been reopened, along with other arteries nationwide, and that the Army and other security forces had been deployed in the border area with Syria. Officials appealed for calm and the government was holding high-level talks in a bid to defuse tensions and bolster security in the border zone.
AFP Photo/Galiya Gubaeva