Left-Wing Populist López Obrador Wins Presidency In Mexico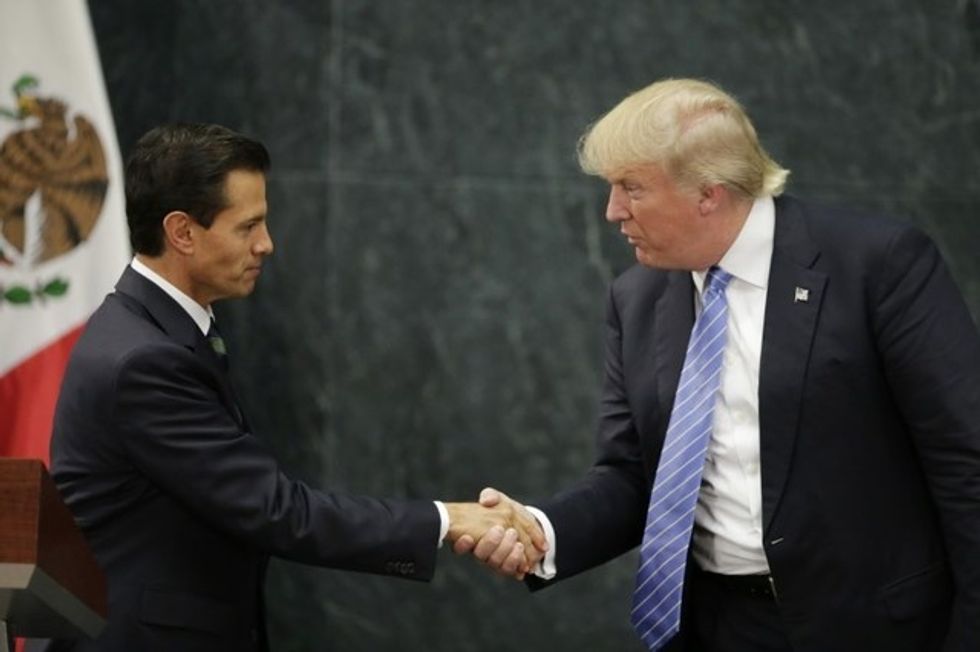 In a historic victory, leftist Andrés Manuel López Obrador won an overwhelming mandate on Sunday night to serve as Mexico's next president by promising to ameliorate poverty and clean up corruption. Embodied in his humble lifestyle and rejection of luxury, those vows toppled a political system infamous for enriching its leadership at the expense of the poor. His new party's defeat of the Institutional Revolutionary Party (PRI) signaled the first left-wing government in the country's history.
Known by his nickname AMLO, the 64 year-old former mayor of Mexico City beat opponents from two parties that have ruled for almost a century, as they conceded in the wake of election results. A national sampling of ballots or "quick count" released by Mexico's election agency forecast that López Obrador would win with at least 53 percent — well ahead of his main opponents, Ricardo Anaya and José Antonio Meade, who conceded and offered their congratulations.
Current president Enrique Peña Nieto, pictured above with U.S. president Donald Trump,  could not seek reelection because he is limited to one term under Mexican law.