How Legal Cannabis Is Improving Public Health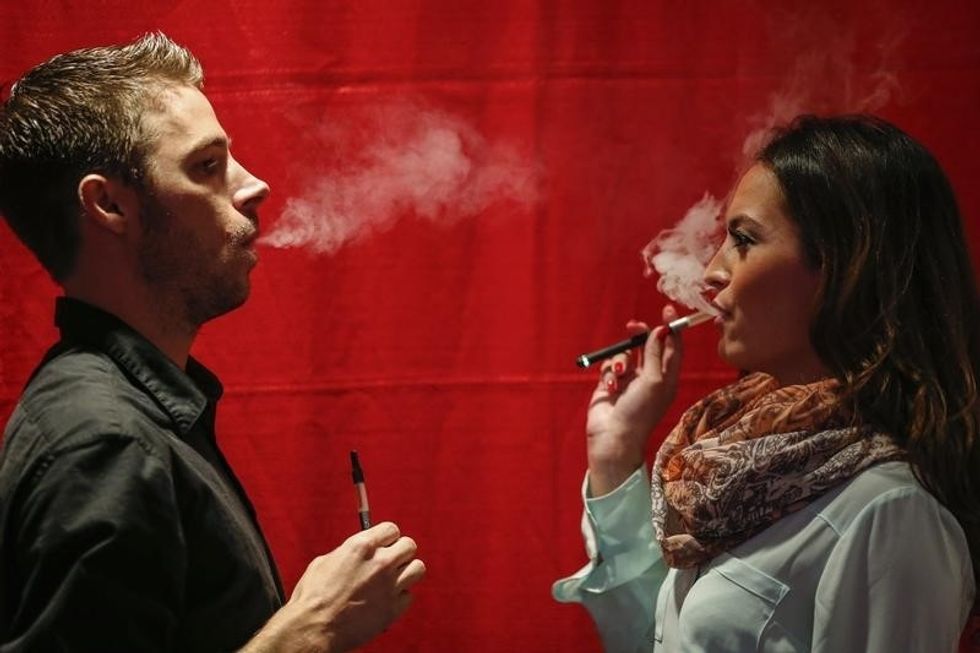 Reprinted with permission from AlterNet.
Legal cannabis access is associated with numerous favorable public health outcomes. Here are just a few of them.
FEWER OPIOID DEATHS
Changes in the legal status of cannabis is associated with significant reductions in opioid-related mortality. Data published in 2014 in JAMA Internal Medicine reports that medical cannabis regulation is associated with year-over-year declines in overall opioid-related mortality, including heroin overdose deaths. Specifically, medicalization states experienced a 20 percent decrease in opioid deaths as compared to non-medicalized states within one year. This decrease climbed to 33 percent by year six. Other studies have separately linked the establishment of both dispensaries and adult use retailerswith reductions in opioid deaths. Traffic fatalities involving opioid-positive drivers has also fallen in states that have implemented medical marijuana laws.
FEWER OPIOID-RELATED HOSPITALIZATIONS
Cannabis medicalization is associated with a reduction in opioid-related hospitalizations. According to a 2017 study in the journal Drug and Alcohol Dependence, "medical marijuana policies [are] significantly associated with reduced opioid pain reliever-related hospitalizations." Specifically, legal medical cannabis states experienced a 23 percent drop in hospitalizations due to opioid dependence and a 13 percent decline in hospitalizations due to overdose.
LESS PRESCRIPTION DRUG USE
Patients in states where marijuana is legal use far fewer prescription drugs than do those in jurisdictions where cannabis remains prohibited. According to a pair of recent studies published in the journal Health Affairs, the passage of medical cannabis regulations results in a significant drop in Medicare and Medicaid-related prescription drug spending. Separate studies find that many registered medical cannabis patients taper their use of pharmaceuticals. For instance, a 2017 University of New Mexico study reported that state registrants often reduced or even eliminated their prescription drug intake over time, while non-registrants with similar medical conditions did not. A study assessing state-qualified patients in Illinois concluded that many subjects consumed cannabis "intentionally to taper off prescription medications." A 2017 analysis of Canadian-registered cannabis patients reported that a majority of subjects self-reported substituting marijuana for prescription drugs, particularly opioids, benzodiazepines, and anti-depressants. A separate review of over 1,500 state-qualified patients in New England similarly determined that patients typically used medical cannabis as a replacement for opioids, anti-anxiety drugs, and sleep aids.
LESS ALCOHOL USE
Market research indicates that many adults are choosing legal pot over booze. For example, 2017 survey data from self-identified cannabis consumers in California reports that one-third of millennials have switched from beer to marijuana. Twenty percent of Gen X-ers and eight percent of boomers similarly acknowledged substituting weed in place of booze. A 2016 market analysis by the Cowan & Company research firm similarly determined that beer sales by major distributors – such as Anheuser-Bush and MillerCoors – have "collectively underperformed" in Colorado, Oregon, and Washington in the years immediately following adult use legalization.
Some medical cannabis patients also report curbing their alcohol intake. A 2017 study published in the Journal of Psychopharmacology reported that 42 percent of medical marijuana patients surveyed reported reducing their alcohol consumption following admission into their state's medicinal cannabis program. A 2015 review of 473 Canadian patients similarly reported that just over half of respondents substituted marijuana for alcohol.
This reported shift from booze to pot may be linked with increased traffic safety. According to a 2016 study in the American Journal of Public Health, the enactment of medical cannabis laws "are associated with reductions in traffic fatalities, particularly pronounced among those aged 25 to 44 years." Researchers attributed this decline to be the result of fewer people driving under the influence of alcohol. A 2011 white paper published by the Institute for the Study of Labor similar reported that medical cannabis legalization in Colorado coincided with a nearly nine percent decrease in traffic fatalities, most likely to due to its impact on alcohol consumption."
FEWER DRUG TREATMENT ADMISSIONS
The opening of medical cannabis dispensaries is correlated with an immediate decrease in narcotic-related admissions to drug treatment facilities. That is the finding of a just-published research paper by a University of Georgia economics professor which concludes, "dispensary openings experience a 20 percentage point relative decrease in painkiller treatment admissions over the first two years of dispensary operations." A 2016 Castlight Health study of over one-million subjects similarly reported medical cannabis access was associated with far lower prevalence of opioid abuse and doctor shopping.
LESS OBESITY
Changes in marijuana's legal status is associated with an annual reduction in obesity-related medical costs. Writing in 2015 in the journal Health Economics, San Diego State University researchers reported, "[T]he enforcement of MMLs (medical marijuana laws) is associated with a 2% to 6% decline in the probability of obesity. … Our estimates suggest that MMLs induce a $58 to $115 per-person annual reduction in obesity-related medical costs." Separate studies comparing subjects with a history of cannabis use versus controls consistently report that consumers are less likely to be obese, to suffer from diabetes, and are at a decreased risk of being diagnosed with metabolic syndrome.