Liberal Arts Schools Branching Out With Health Industry Programs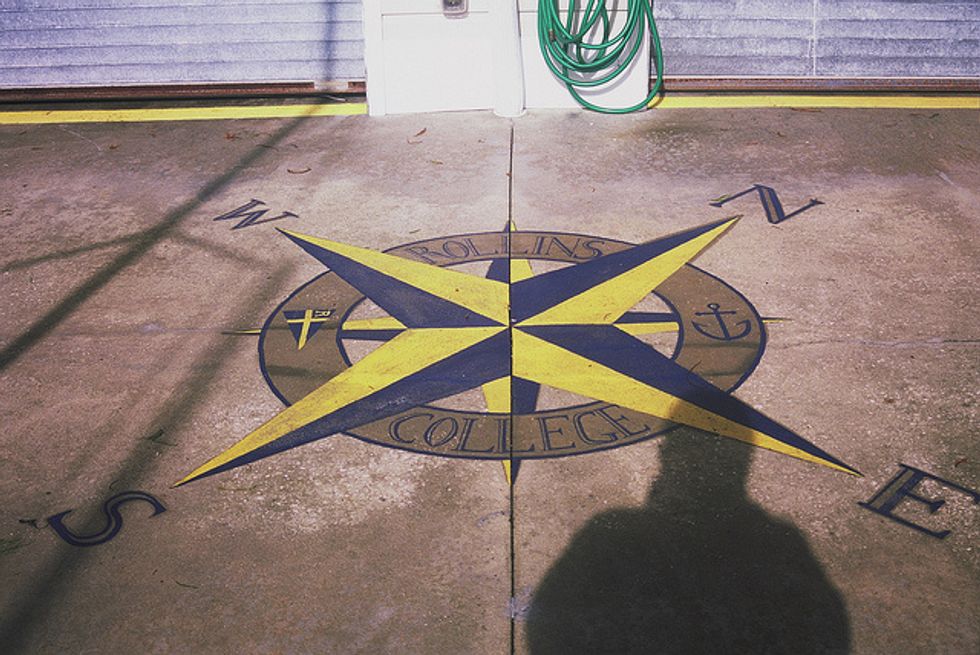 By Gabrielle Russon, Orlando Sentinel (TNS)
WINTER PARK, Florida — The assignment was simple: Think back to those hours stuck in the emergency waiting room or about the physician who put you at ease when you received treatment, Dr. Chet Evans told his Rollins College students.
The essay is part of a new class, as the private college is offering a health care management bachelor's degree for the first time. Evans, a medical educator and surgeon, wanted his students to reflect on their past experiences as he trains them to be future hospital administrators or run a nursing home someday.
Rollins is following the national trend of more small liberal arts schools offering degrees in the health industry, one expert said. By 2016, the Winter Park school expects to offer three masters-level health degrees as well.
"A lot of time people think liberal arts education means religion and history and philosophy," said Georgia Nugent, a senior fellow on the Council of Independent Colleges.
Not so, she said, as many schools now teach about health care just as they added degrees in business and environmental studies in past years.
"What remains really crucial for a college like Rollins, you remain faithful to your core mission," Nugent said.
Rollins can do both: be a liberal arts school and offer professional training, said David Richard, dean of the Hamilton Holt School, which runs the evening health classes.
"This is part of a bigger issue going on at Rollins. What does a 21st-century liberal arts institution look like?" Richard said.
Rollins professors are supportive but asked questions to understand the rationale behind the changes, said faculty President James McLaughlin.
"I think the reactions would be what you expect from a small liberal arts school," Richard said.
Throughout her life, Katrina Ray has painted nails, called insurance companies at a surgeon's office, produced prints for engineers.
And after she lost her job coordinating volunteers at a local hospital, she decided to start over again. She thought often of getting her bachelor's degree.
"I always wanted to do it, but I never took the leap," said Ray, who has her associate degree.
She chose Rollins because she liked its small classes, its respected reputation, and the Winter Park location. She missed working in a hospital. She wanted the credentials to be a leader.
Now, deeper into her bachelor's degree, Ray, 53, sits in a classroom with a yellowish light. Outside, students are laughing during a cookout, a reminder that it's a beautiful Wednesday at seven p.m. and most of the work for the day has stopped, except in this classroom.
Ray and her classmates learn about basic vocabulary, the terms they will be expected to know once they are working as health care administrators.
The textbook material isn't particularly tantalizing. But Evans shares stories from the field to make it more lively. His students seem excited, chiming in to ask questions or debate issues.
In one story, Evans tells them what happened when he asked a friend who works at a local hospital about the youngest patient he had seen for Type 2 diabetes, which is commonly linked to obesity.
"Eight years old," Evans says. "Can you imagine that?"
Richard, the Rollins dean, said health students take general education courses, learning about the humanities and the arts, to stay well-rounded.
To graduate, they will need a one-month internship shadowing health care administrators, and Richard wants them to learn about ethics and other issues in the field.
He pointed to the rising number of baby boomers.
Eventually, he hoped the bachelor's degrees would grow from fewer than ten students enrolled this semester to about 100 at Rollins, which has 3,130 total students.
"You need to diversify to stay in the game," added Evans who calls jobs in the health care industry "recession-proof."
Photo: Yuri Gama via Flickr