Libyan Interior Ministry Backs Anti-Islamist Rogue Ex-General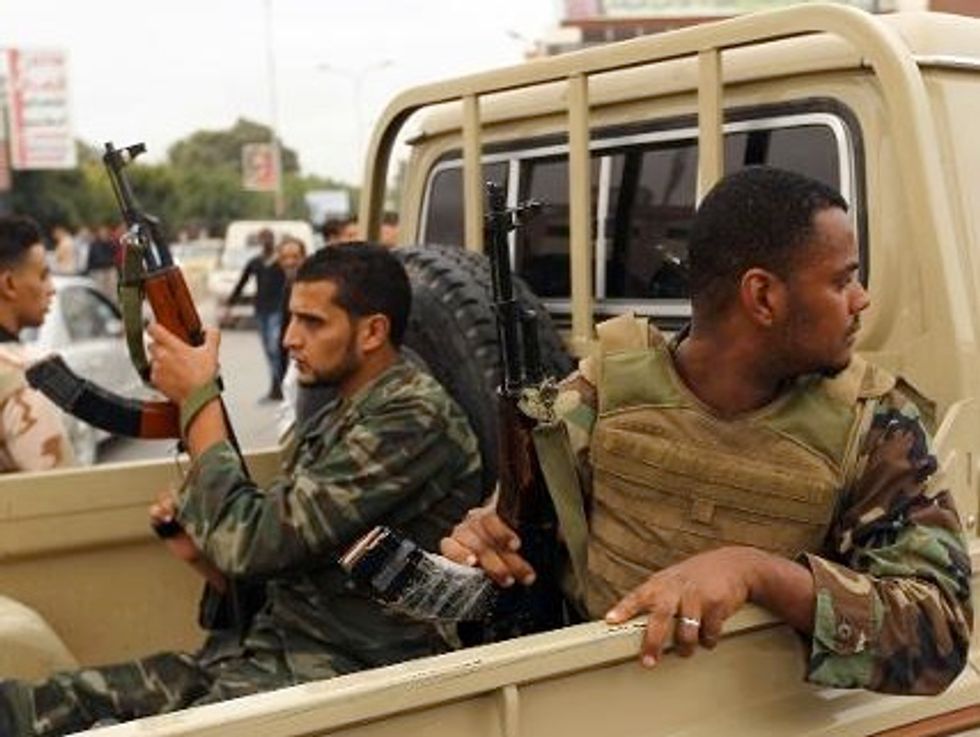 By Laura King and Amro Hassan, Los Angeles Times
CAIRO — Libya's Interior Ministry announced Wednesday it was throwing its support behind Khalifa Haftar, a former army general who last week launched an unauthorized armed offensive against Islamist militias and their political allies.
The tumult in the North African nation, previously a major oil producer, has shattered the country's fragile political order, with heavily armed militias across the country lining up behind the Islamists, Haftar or the weak central government.
Diplomats and representatives of foreign businesses, including some major energy concerns, have been abandoning Tripoli amid the deepening chaos. U.S. Marines were standing by in Sicily in case a decision is made to evacuate the American Embassy, according to officials in Washington.
The Interior Ministry's statement, reported by the official LANA news agency, marked the latest in a series of high-profile official defections from the central government, which has been trying to rein in Haftar and his forces. In the previous 24 hours, expressions of support for him had come from the head of Libya's air force, the country's ambassador to the United Nations and ousted Prime Minister Ali Zidan.
The impact of the ministry's decision to abide by "the will of the people" and back Haftar was not immediately clear. The ministry theoretically commands all police and paramilitary troops, but individual police units sometimes strike alliances with local militia chieftains.
Haftar has demanded the disbanding of the Islamist-dominated parliament, and the government responded by setting elections for June 25. But it appeared that concession would not satisfy the renegade ex-general.
More fighting erupted early Wednesday in the vicinity of Tripoli, and Reuters news service reported at least two deaths. Haftar is based in the eastern city of Benghazi, where he launched his offensive, but over the weekend his forces brought the battle to Tripoli, brazenly storming the parliament building.
Haftar, a onetime loyalist of toppled strongman Moammar Gadhafi, returned to Libya in 2011 from the U.S., where he had been living, to take part in the uprising against him. He calls his forces the National Army, and has said he would be willing to become president if there was popular demand that he do so.
AFP Photo/Abdullah Doma
To stay updated with news across the world, sign up for our daily email newsletter!