Lifting Donation Caps Will Boost Political Establishment, Experts Say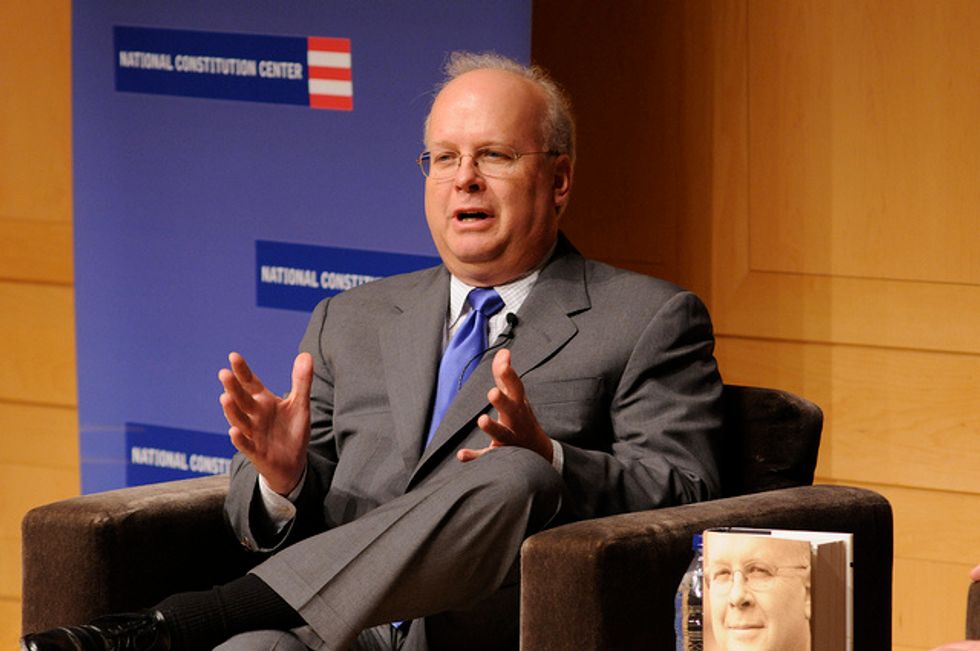 By Lisa Mascaro, Tribune Washington Bureau
WASHINGTON — The Supreme Court's decision to lift the cap on the amount donors can contribute in a congressional election cycle promises to shift power to the political party's established leaders, who had lost ground to outside groups.
With the demise of the $123,200 limit for the two-year election cycle, party stalwarts such as House Speaker John A. Boehner (R-OH) and Senate Majority Leader Harry Reid (D-NV) will be able to raise multimillion-dollar checks from wealthy contributors for new campaign committees. With control of such ventures, they will have substantial influence over the direction and ideology of their parties.
For Boehner, who has been contending with a tea party insurgency for years, the chance to wield a larger campaign war chest could help him sharpen his edge against his GOP rivals. And although Democrats condemned the ruling, their leadership also stands to gain more control over congressional campaigns.
"Look at whoever is most powerful in Congress right now — and you magnify their power," said Lisa Rosenberg, a lobbyist for the Sunlight Foundation, a government watchdog organization that denounced the ruling. "Think back to the Robber Baron age — there were no restrictions; it was just kind of a free-for-all. That's where we're heading."
Experts predict that the parties and their leaders will quickly set up committees to solicit multimillion-dollar contributions from single donors and spread the money around to their candidates.
Already on Thursday, a day after the decision, party officials were planning mega-fundraising opportunities for 2014 midterm election candidates. Republicans envisioned a gala headlined by party superstars, say Sen. Marco Rubio of Florida or Wisconsin Rep. Paul D. Ryan, that could burst earlier fundraising caps. Say goodbye to the $1,000 a-plate-dinner and hello to $10,000 tickets.
"We want to take advantage of this opportunity now, as quickly as we can," said Andrea Bozek, communications director of the National Republican Congressional Committee, which is working to maintain Boehner's majority.
Party leaders have long used their stature to raise money from rich supporters and hand the bounty to rank-and-file lawmakers — or candidates seeking to join them in Congress.
These so-called Leadership PACs often have catchy names, such as the Every Republican Is Crucial PAC, which was started by House Majority Leader Eric Cantor (R-VA) Cantor's PAC has spent $1.4 million so far this campaign cycle, more than any other in Congress, according to the Center for Responsive Politics.
But a decision by the Supreme Court four years ago dramatically diminished the power of party leaders and lawmakers. In the Citizens United decision, the court freed corporations, unions and the very wealthy to spend unlimited sums on independent election campaigns.
Outside groups such as Karl Rove's American Crossroads and the Democratic-aligned Emily's List became the most well-financed players in the elections.
The swift ascent of these often single-issue organizations shifted the playing field, especially with the rise of the conservative tea-party-style organizations that have pushed the Republican Party — and Congress — rightward.
The once-dominant party committees — the Democratic National Committee and the Republican National Committee, and their House and Senate counterparts — fell to a lesser role.

But the court's decision in McCutcheon vs. Federal Election Commission turned the tables once again in a way that could bolster the party establishment — and its leaders.
"Right now, these candidates in the House, they're worried about super PACs coming down on them, but if more money comes in the system through the political parties, they might feel safer," said Ray La Raja, an associate professor of political science who studies campaigns and parties at the University of Massachusetts.
For Boehner, he added, "if this gives him more control over more money, then this gives him more influence." And, he noted, "you see that on the Democratic side too."
The court's decision threw out the $74,600 limit for donations to political parties and the $48,600 limit for House or Senate candidates in a two-year campaign season. Donors still cannot contribute more than $5,200 to a candidate per election.
But without the overall caps, those who can afford to give to many candidates will have enormous influence. Donors could support their party by giving to all 435 House candidates and the 33 candidates for Senate seats up for election, as well as each party's national committees.
Justice Stephen G. Breyer, dissenting in the 5-4 ruling, said the parties could establish new joint committees that could solicit checks from wealthy donors for $3.6 million — the amount that can be contributed to 468 candidates and all the political parties. Under current election laws, he said, the parties could redistribute the money, possibly even using the entire amount to benefit one candidate.
He warned that this could lead to a consolidation of political power to the wealthy few, as well as the party's leaders, resulting in improper influence on Capitol Hill.
"Will party officials and candidates solicit these large contributions from wealthy donors? Absolutely. Such contributions will help increase the party's power, as well as the candidate's standing among his colleagues," Breyer wrote. "Will elected officials be particularly grateful to the large donor, feeling obliged to provide him special access and influence, and perhaps even a quid pro quo legislative favor? That is what we have previously believed."
Photo: Carol H. Feeley via Flickr Creative Commons