Loan Refinancing, Grants Key To Clinton's College Affordability Plan
@reuters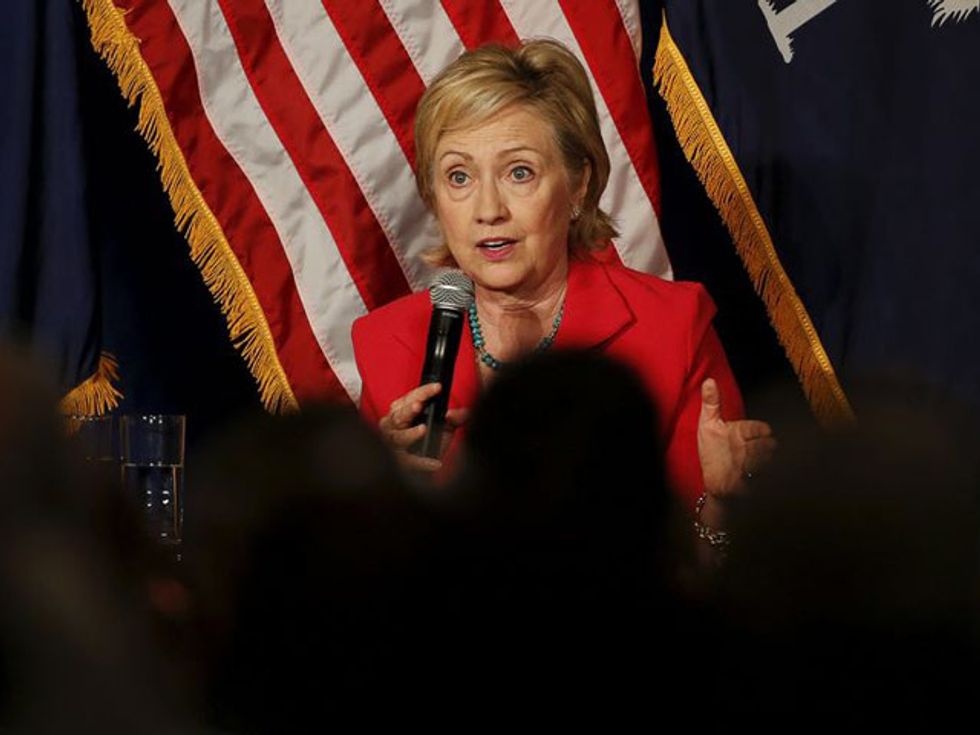 WASHINGTON (Reuters) – Democratic presidential candidate Hillary Clinton will propose a college affordability plan in New Hampshire on Monday that would increase access to tuition grants, allow graduates to refinance existing loans at lower interest rates, streamline income-based repayment plans and police predatory lenders.
The proposal asks that students, families, universities, states and the federal government "do their part" to make it easier to attend college without taking on excessive debt, according to briefing documents.
There are more than 40 million students and graduates in the U.S. with education debt that amounts to a collective $1.2 trillion, exceeding debt from credit cards, auto loans or home equity lines of credit, the campaign said.
Making college more affordable – and helping graduates and their families repay education loans they already have – has been an early theme of Clinton's campaign since she launched her White House bid in April.
Clinton has frequently visited community colleges and technical schools, and indicated she sees an expanded role for such programs in her effort to boost the middle class, and lamented the high interest rates at which some graduates are repaying loans.
During a recent appearance in South Carolina, a state that votes early on for the party's nominee for president, along with Iowa, New Hampshire and Nevada, Clinton polled the crowd about the student loan interest rates they were paying, nearing double digits with a smattering of hands still raised in the room.
Clinton's student debt proposal is highly anticipated by groups in the progressive wing of the Democratic Party, which see the issue as essential to jump starting the economy by freeing up graduates to buy homes and start businesses. It will also be closely watched by young voters, whom Clinton will need to energize to win the general election in November 2016.
Clinton's plan would allow graduates to refinance existing loans at current rates and consolidate four existing programs that allow graduates to make income-based loan payments into one that caps repayment at 10 percent of income, with the balance forgiven after 20 years.
A new grant program would be available to states that commit to a no-tuition guarantee at community colleges and a no-loan guarantee at four-year public colleges and universities, the campaign said.
The total cost of Clinton's proposals would be $350 billion over 10 years and would be paid for by capping itemized tax deductions for the wealthy.
(Reporting By Amanda Becker in Washington; Editing by Chris Reese)
Photo: U.S. Democratic presidential candidate Hillary Clinton speaks at a campaign event in West Columbia, South Carolina July 23, 2015. REUTERS/Chris Keane