Lone Survivor Found As Scores Killed In Algeria Plane Crash
@AFP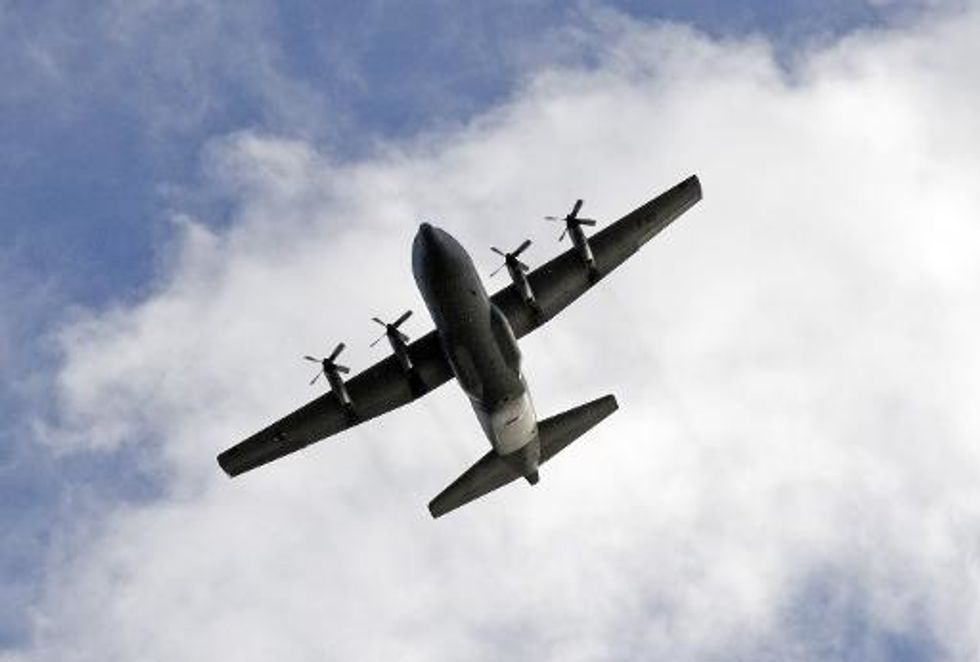 Algiers (AFP) – A military aircraft carrying 103 people crashed in Algeria's mountainous northeast Tuesday, with a sole survivor found from one of the country's deadliest air disasters, security and emergency officials said.
The C-130 Hercules aircraft, which crashed in the Oum El Bouaghi region, was carrying 99 passengers — soldiers and their families — as well as four crew members, a security source told AFP.
"We have found a survivor and the search continues," emergency services official Colonel Farid Nechad told public radio, without giving further details.
The emergency services have so far recovered 71 bodies from the crash site, public radio reported.
A security source had said earlier that all on board had perished.
There was no immediate word on the condition of the lone survivor.
The plane was flying from the desert garrison town of Tamanrasset in the deep south to the city of Constantine, 200 miles east of the capital, and lost contact with the control tower just as it was beginning its descent.
The aircraft slammed into Mount Fertas in the Oum El Bouaghi region at around midday, state media quoted army spokesman Colonel Bouguern as saying.
Preliminary reports indicated that poor weather was to blame, with heavy snow and strong winds sweeping the region in recent days, the APS news agency reported.
Military and civilian personnel were deployed for a search and rescue operation, with hospitals in Constantine and nearby Ain M'Lila placed on alert in case there were any survivors, the independent El Watan newspaper reported.
Tamanrasset, in the far south of Algeria, near the border with Mali, is the main base for the country's southern military operations.
Extra troops and equipment have been stationed there in recent months as part of efforts to beef up surveillance of Algeria's frontiers with Mali and Libya, following a deadly hostage-taking by Islamist militants at a desert gas plant in January last year.
The city lies 930 miles from Constantine, and was the site of the last major plane crash in Algeria, in March 2003.
In that disaster, an Air Algerie passenger plane crashed on takeoff, after one of its engines caught fire, killing all but one of 103 people aboard, among them several French nationals.
The sole survivor, a young Algerian soldier, was left in a critical condition.
In December 2012, two military jets conducting routine training operations collided in mid air near Tlemcen, in the northwest, killing the pilots of both planes.
A month earlier, a twin-turboprop CASA C-295 military transport aircraft, which was transporting a cargo of paper for the printing of banknotes in Algeria, crashed in southern France.
The plane was carrying five soldiers and a representative of the Algerian central bank, none of whom survived.
AFP Photo/Mario Goldman