Louisiana Republicans Preparing To Evict 20,000 Nursing Home Residents, Shut Hospitals
@EricBoehlert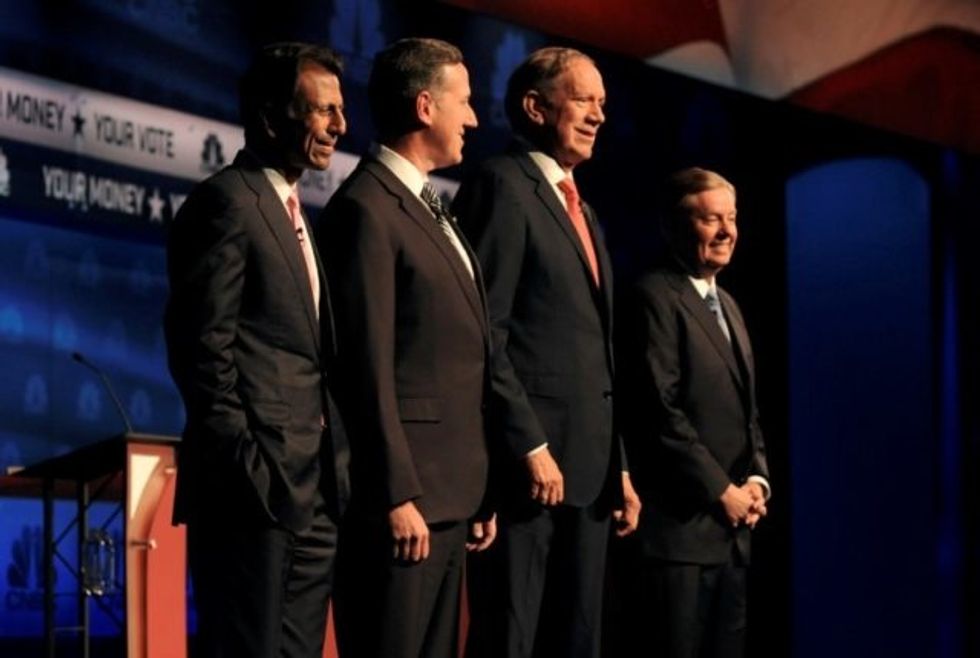 Reprinted with permission from Shareblue.com
In the latest example of the GOP's war on health care, Louisiana Republicans are taking aim at nursing home residents. They would rather evict 20,000 elderly people from their homes than raise taxes to cover the state's budget shortfall.
Facilities across the state face closure if the Republican-backed budget currently being debated becomes law.
That's because nearly 40,000 residents would lose Medicaid coverage under the current budget proposal passed by the Republican-controlled Louisiana House. 20,000 of those residents would immediately be evicted from nursing homes. And that would force many facilities, including safety-net hospitals, to close their doors.
The Louisiana Nursing Home Association issued a dire warning for the looming "doomsday" scenario. The budget would send families scrambling to find care for elderly members, many of whom are sick and frail.
"Residents who have Alzheimer's, dementia and other chronic illnesses will soon be forced from nursing facilities and onto the street if the proposed state budget is approved," the group warned this week. "If this program is eliminated, nursing facilities will be forced into bankruptcy, which will trigger a massive layoff statewide including the approximately 26,000 people employed by Louisiana's nursing facilities."
The Catholic Archdiocese of New Orleans operates three nursing homes with more than 450 residents. Those facilities would also close under the GOP budget, as many of its residents rely on Medicaid.
Expiring temporary taxes led to a projected $648 million budget shortfall in the state. To attempt to compensate for that, the proposed budget contains massive health care cuts for the elderly, poor, and disabled.
"Health programs would be reduced by somewhere from $1.6 billion to nearly $2 billion, depending on who's doing the estimates, with the loss of federal matching dollars," according to the Associated Press.
The House budget has no support among Democratic members. And the state's Democratic governor, John Bel Edwards, has threatened to veto it. He called for Republicans to pass tax increases to cover the shortfall. To date, they have refused, preferring to target the elderly and the sick.
Since the Louisiana legislature can only pass tax increases during a special session, Edwards called one in February. But Republican failed to raise any additional funds to close the gap.
"What type of people are we in Louisiana if we put people out who built Louisiana?" Democratic state Sen. Greg Tarver said of the potential evictions. "This is horrible."
But it is also part of a callous pattern of intentional sabotage by Republicans around the country. And they are taking their cues from the White House.