Lying On Twitter, Trump Defends His Dismal Diction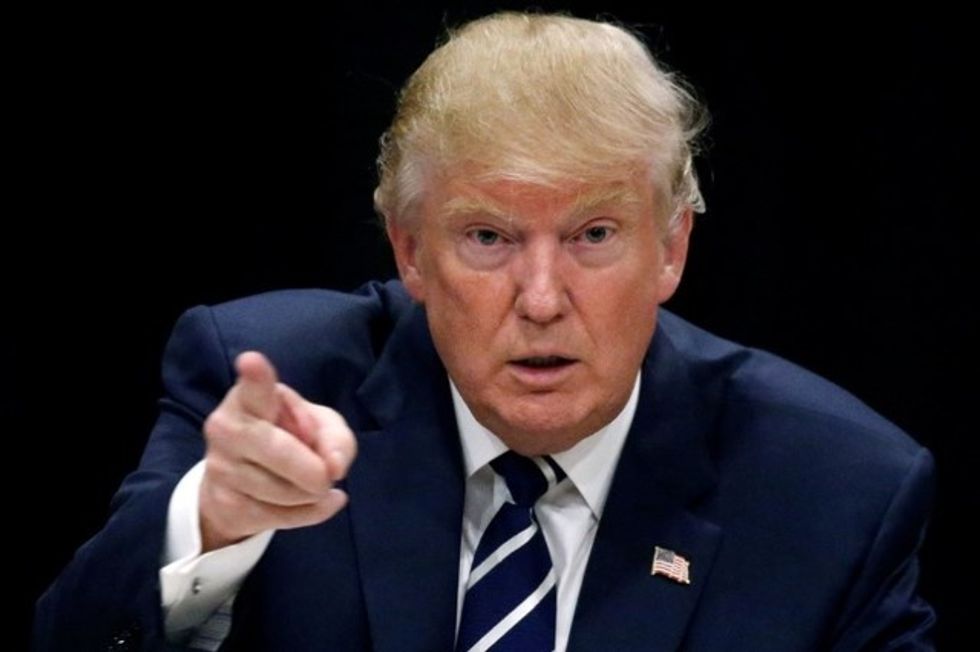 Reprinted with permission from AlterNet.
President Donald Trump decided to lash out on Twitter at the media once again on Tuesday — this time for critiquing his poor spelling and grammar as displayed in his tweets.
And as usual, the tweet was filled with errors:
After having written many best selling books, and somewhat priding myself on my ability to write, it should be noted that the Fake News constantly likes to pour over my tweets looking for a mistake. I capitalize certain words only for emphasis, not b/c they should be capitalized!

— Donald J. Trump (@realDonaldTrump) July 3, 2018
The first error is that Trump claims to have written books. This is almost certainly false. It's not clear he's written any of the books with his name on them. His most famous book, The Art of the Deal, was written with ghostwriter David Schwartz, and other ghostwriters were hired for his other books.
This is a standard enough practice for celebrity books, so there's not necessarily anything underhanded about it. But when defending your own writing, you shouldn't claim to have written books you didn't actually write.
Trump also makes clear grammar and usage errors. "Best selling" in his tweet should be "best-selling." While some hyphens are debatable or optional, this one is not.
He also incorrectly uses the phrase "pour over." In fact, the correct phrase in this context is "pore over," which means "to study carefully." In Trump's defense, this is a very common mistake.
His claim about using capitalization for emphasis is less defensible. It's not clear what Trump actually means by "emphasis" here since emphasis can change the meaning of a text. (For example: "I didn't expect to find you here" has a different meaning compared to "I didn't expect to find you here.")
But when Trump capitalizes "Fake News," he's not adding emphasis. The tweet doesn't read any differently if you emphasize "fake news." He just seems to be capitalizing it because he likes the phrase. Which is fine, I suppose, but it's still a bizarre choice that observers can rightly point out.
Update: The tweet was later removed and replaced with a new version correcting the "pour over" error.
Cody Fenwick is a reporter and editor. Follow him on Twitter @codytfenwick.