Endorse This! Kimmel Reveals The Stupidest Thing About MAGA Republicans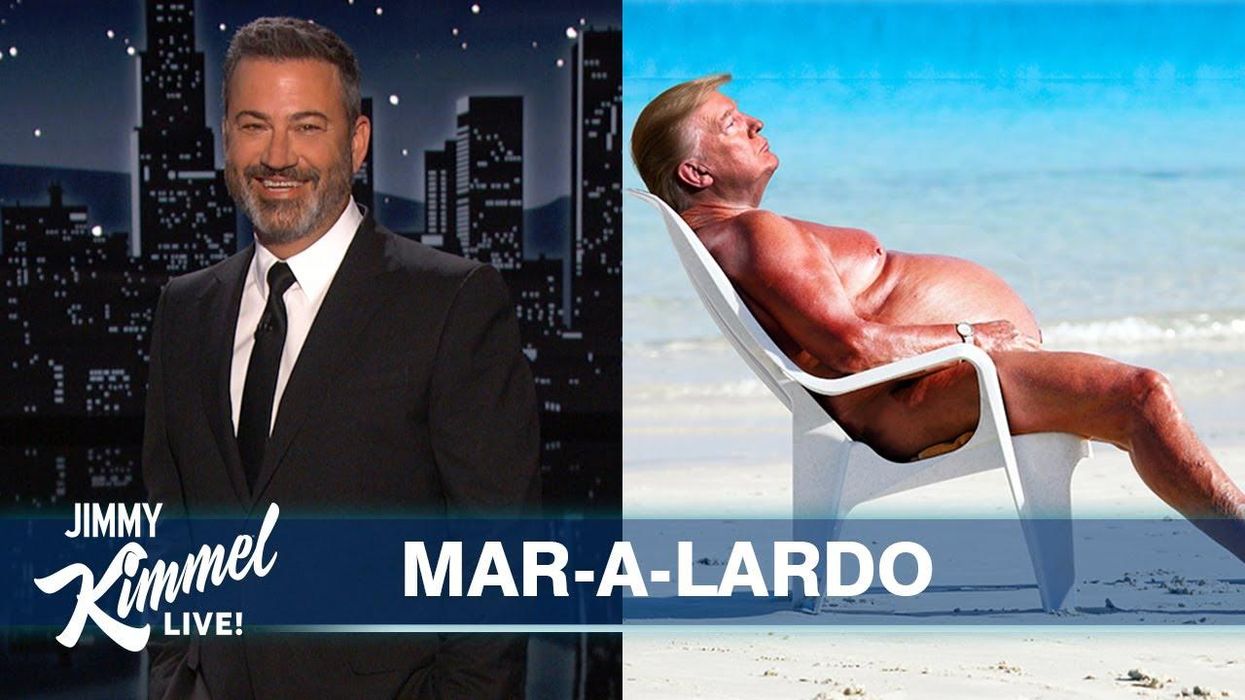 Image via YouTube
If the Trump presidency (and post-presidency) has taught us anything, it's that there is no shortage of stupidity in the Republican Party, which now revolves around debunked insane conspiracies and denying the 2020 election rather than actual policy issues.
Perhaps that explains why Jimmy Kimmel was aghast over a new report that shows election-denying pro-Trump Republicans will be on the ballot in half the nation during the midterm elections
."How is this a thing?" Kimmel asked on Wednesday night's episode of Jimmy Kimmel Live. "There is literally no evidence of any kind of fraud, certainly not fraud that could've come anywhere close to changing the outcome of the election...And yet these lowlifes continue with this lie," he said.
"It's the dumbest thing. Imagine if half the Republican nominees believed that chicken is a vegetable, and just said, 'That's it.' This is exactly as dumb as that."
Watch the entire segment below: