Atlanta Court Sets $100K Bail For Mark Meadows And Releases His Mugshot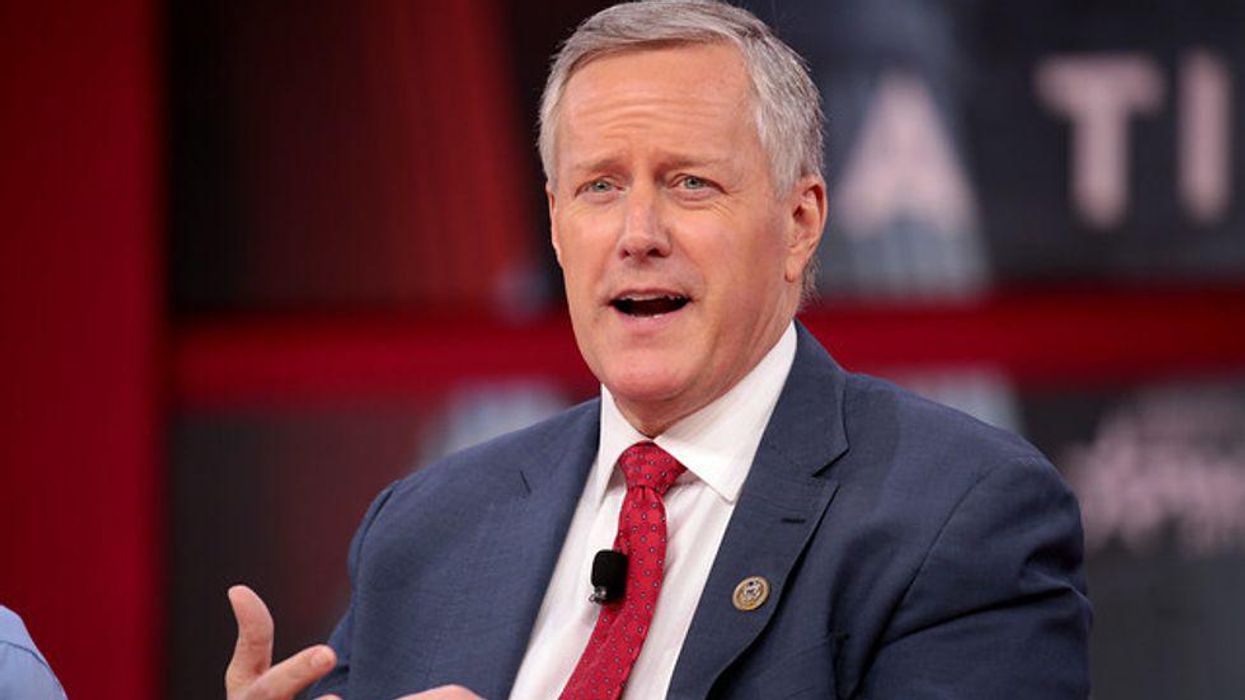 One-time White House Chief of Staff Mark Meadows on Thursday surrendered to the Fulton County Jail on charges related to former President Donald Trump's efforts to overturn the presidential election, the Daily Beast reports.

A mugshot and booking records released Thursday showed Meadows "was booked on two charges — violation of the RICO Act and solicitation of violation of oath by a public officer," the Beast adds. Bond for the former House Oversight Committee chairman was set at $100,000 and he is "forbidden from speaking with co-defendants about the facts of the case, and from intimidating witnesses and co-defendants, or 'otherwise obstruct[ing] the administration of justice,'" reporter Josh Fiallo notes.

Meadows is one of 19 co-defendants who are accused of conspiring to overturn the results of the 2020 presidential election in Georgia. Fulton County District Attorney Fani Willis announced the charges on Aug. 14.
The first of Trump's co-defendants turned themselves in on Tuesday, and a steady stream of allies have trickled into the jail in the days since. Trump is expected to turn himself in at 7:30 PM tonight, according to a Truth Social post from the former president.
Meadows and former Justice Department official Jeffrey Clark on Tuesday made emergency requests to avoid arrest as they seek to move the charges to federal court. Those requests were denied by U.S. District Judge Steve Jones after Willis successfully argued the pleas were "improper" and "baseless."
See the full mugshot below or at this link.
Reprinted with permission from Alternet.