Another Day, Another Massacre: 18 Dead And 13 Wounded In Maine
@LucianKTruscott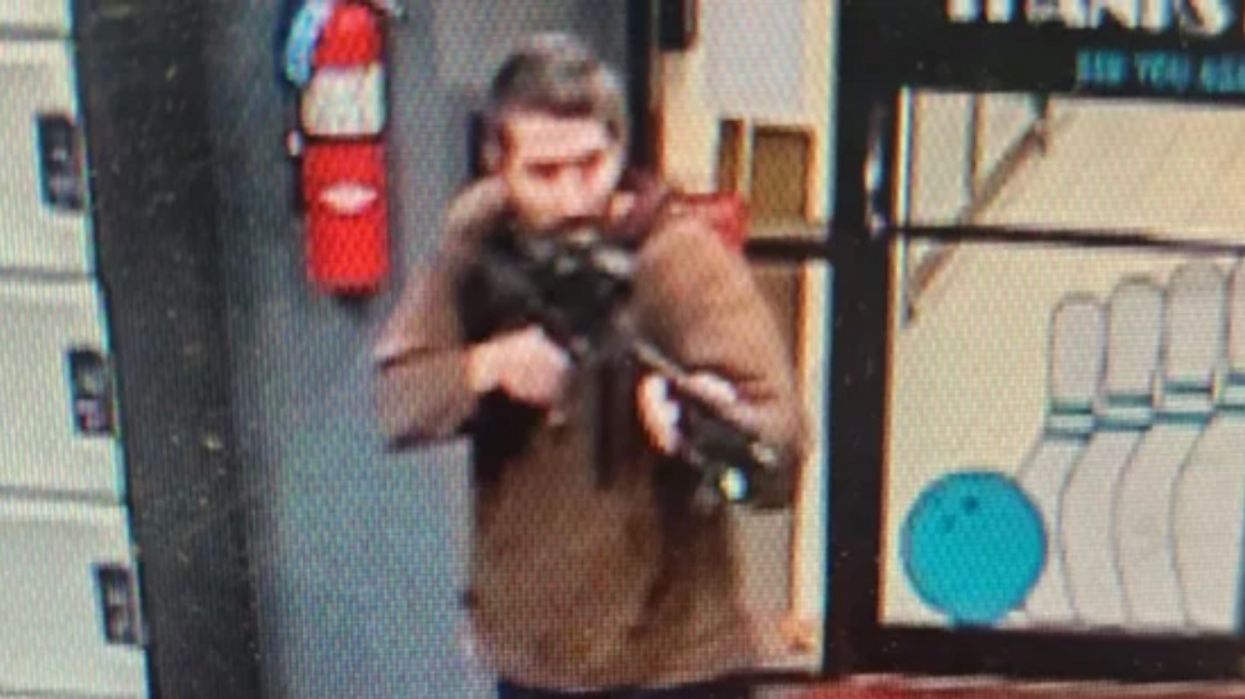 Dear readers, I ask you: how many of these stories have I written about mass shootings in my Substack column? I lost count some time ago and cannot remember the last one. Was it the shooting in Nashville, when a 28-year-old gunman killed three nine-year-old children and three adults at a private school affiliated with the Presbyterian Church using two AR-15 rifles, one of them configured as a pistol with a folding stock so it could be easily concealed? Or was it Uvalde, when 19 children and two adults were killed at the Robb Elementary School by an 18-year-old who had bought two AR-15 rifles soon after he reached the age when it is legal to buy such firearms in Texas?
I know I wrote about two more mass shootings in Texas, one at a private home in Cleveland, when five were killed by a shooter with an AR-15 rifle, and the other at an outlet mall in Allen, when a shooter killed eight and wounded seven using, once again, an AR-15 rifle.
And now I'm writing about last night's mass-shooting in Lewiston, Maine. Robert Russel Card, age 40, is the man police suspect of killing seven people in a bowling alley and eight people in a bar and wounding 13, again using an AR-15 rifle. Three of the wounded died later in a hospital. He is described as a sergeant in the Army Reserves and a "trained firearms instructor." He has not been captured by the police and is at large as I write this, described as armed and dangerous.
I think the first story I wrote about a mass killing was in 1998, about the school shooting in Jonesboro, Arkansas, when two boys, age 13 and 11, used rifles taken from the home of one of their grandfathers to kill four of their fellow students and a teacher, shooting at them from a hill overlooking the schoolyard when the kids were at recess. I wrote the story for the New York Times op-ed page. What astounded me about the shooting was the fact that both boys had been taken to so-called practical shooting courses by their parents, where participants were taught to shoot and move in a tactical military fashion using human silhouette targets.
At that time, it had been 30 years since I had fired a rifle on a shooting rage at a human silhouette target. I did it during marksmanship training at West Point, using first an M-14 and then an M-16, the military progenitor of the AR-15 rifle used by nearly every shooter in every mass shooting in recent years.
The M-14 was a big, unwieldy rifle with a wooden stock that weighed 10 and a half pounds when loaded with its 20-round magazine. The M-16, which the Army had begun using in Vietnam, was smaller, had a composite stock and a shorter barrel and weighed only seven and a half pounds and used a magazine carrying 30 rounds of ammunition. The M-14 fired a 7.62 mm bullet and had a sharp kick that would leave you with a bruise on your shoulder after a few hours of shooting it. The M-16 fired the much smaller 5.56 mm bullet and had almost no recoil at all. It was easier to carry, easier to shoot, and was just as accurate as the M-14 had been.
I'm telling you all this because every time I type "AR-15," what I'm doing is using the designation for a weapon that was designed for and is still in use by the military for combat. It is, therefore, a machine invented and manufactured for killing human beings, which is what I was being trained to do when I first fired an M-16 at a human silhouette target at West Point in 1965.
Firearms training was a serious business. There was such a priority on safety that we initially fired the M-16 for most of a day using single bullets which we hand-loaded and fired on command by the range officer. Then we were issued magazines, which we loaded with 30 rounds of ammunition and fired with the fire selector set on single-shot for at least a couple of days. Later, we were taught to fire the M-16 with the selector set on three-round bursts and then full-automatic, enabling you to empty the magazine of all 30 rounds with a single pull of the trigger.
I used to get criticized by gun enthusiasts when I called an AR-15 rifle "military grade," but their criticism was bullshit. The AR-15 is identical to an M-16 with only one difference: It does not have a selector switch enabling burst and full-auto fire. The AR-15s are manufactured for single-shot fire, but it is well known that many of them can be easily altered to fire on full-auto by purchasing a kit at a gun show or on the dark web. We don't know if the gunman in Maine had altered his AR-15 to shoot on full-auto, but as an Army Reserve sergeant and a firearms instructor, he would certainly have the know-how to do it.
But it doesn't matter whether the AR-15 used by the shooter in Maine had been illegally altered. Even in its legal form, the weapon is as deadly as they come. The bullet fired by the AR-15 is the same bullet fired by the Army's M-4 carbine, the modern replacement for the M-16. It shoots with an extremely high muzzle velocity, and when the bullet hits the human body, it is designed to penetrate the skin and immediately tumble as it goes through the body, shredding muscles, bones, and organs. It is designed to kill, and last night, bullets fired from yet another AR-15 did just that in Maine.
It is madness that I am describing for the umpteenth time the AR-15 rifle, its military history, how deadly it is, and yes, how it has become ubiquitous. There are estimated to be more than 20 million of these terrible things in private hands in this country, and they are the weapon of choice for people who are looking to kill a lot of people very quickly. And yet, you can walk into a gun store in every state in the union but the ten that ban the sale of the AR-15 and buy one.
Wait. Make that nine states that ban the gun, because a federal judge in California last week ruled in a case involving the AR-15 that the state's ban on sales of the weapon violates the Constitutional right to bear arms. That decision is on appeal to the Ninth Circuit Court of Appeals, but if upheld, would apply to the laws in all 10 states that ban sales of the gun.
The Supreme Court has upheld a law in Illinois banning the sale of the AR-15, but it did so temporarily on its so-called shadow docket, meaning a case involving the legality of the AR-15 for sale and ownership will eventually reach the Supreme Court and be heard on its merits. If the doctrine put forth by Justice Clarence Thomas in his Bruen decision holds – that gun laws today cannot differ materially from those in place in 1791 – well, we can already see which way the court will rule.
If the Supreme Court rules that because the Founders thought owning a flintlock musket was pretty cool, and that every American should have the right to buy, own, and shoot an AR-15, we will be seeing each other again in these online pages when yet another AR-15, or more likely, many AR-15s are used in more and more mass shootings.
It's madness, sure, but it's our madness because citizens of this country have elected the politicians who put the jurists on the court who make these things legal, and the same voters put the legislators in their seats who refuse to pass laws to make AR-15s illegal.
I pray that one day, my grandchildren will look back and wonder what their country was thinking when their grandfather and his generation allowed such deadly guns to be sold to anyone who wants one. The saddest thing is, right now, I don't have an answer for them.
Lucian K. Truscott IV, a graduate of West Point, has had a 50-year career as a journalist, novelist, and screenwriter. He has covered Watergate, the Stonewall riots, and wars in Lebanon, Iraq, and Afghanistan. He is also the author of five bestselling novels. You can subscribe to his daily columns at luciantruscott.substack.com and follow him on Twitter @LucianKTruscott and on Facebook at Lucian K. Truscott IV.
Please consider subscribing to Lucian Truscott Newsletter, from which this is reprinted with permission.