UK's May To Defend Free Trade, Iran Deal In Talks With Trump
@reuters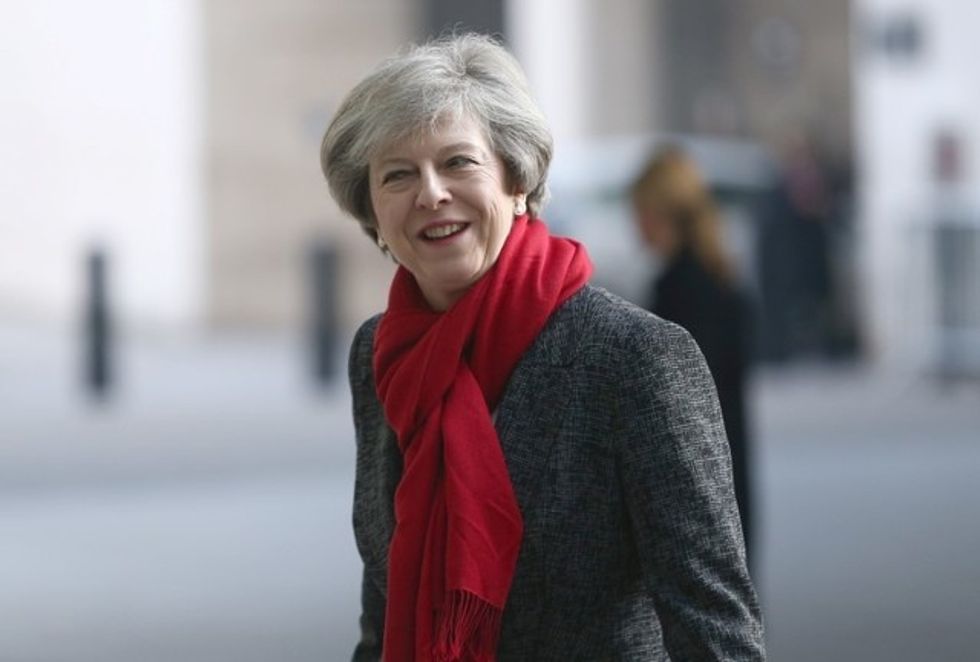 LONDON (Reuters) – British Prime Minister Theresa May will stress the value of free trade and her support for the Iran nuclear deal when she meets U.S. President Donald Trump later this week, her spokeswoman said on Monday.
Trump's election has raised questions over the future of the so-called special relationship that has underpinned close British-American ties for decades, but the new U.S. leader has praised last year's vote to leave the European Union and says he wants to arrange a swift bilateral trade deal with Britain.
Supporters of Britain's exit from the European Union have cheered these comments, but others have questioned how this will fit with his protectionist policies, including his inaugural speech promise to put "America first".
"You can expect the prime minister to be very clear during her U.S. visit on the benefits of free trade and championing them and wanting to look at what more can be done to increase that," May's spokeswoman told reporters on Monday.
The spokeswoman said she expected the prime minister would also make clear to Trump that Britain is a strong supporter of the 2015 nuclear accord between Iran and world powers, which the new U.S. leader has threatened to either scrap or change.
May is due to attend the annual "Republican Retreat" in Philadelphia on Thursday, becoming the first serving head of state to speak at the event, before holding bilateral talks with Trump in Washington on Friday.
Thousands of women marched in London on Saturday to protest about Trump's attitude to women, joining demonstrations held in major cities across the globe.
When asked during a BBC interview on Sunday about controversy over Trump's comments on women, May, Britain's second female premier, said she would not be afraid to challenge any "unacceptable" talk from Trump.
She is also expected to discuss NATO with Trump, who has described the military alliance as "obsolete."
Ahead of her U.S. visit, May spoke with NATO Secretary General Jens Stoltenberg on Sunday.
"They discussed the continued importance of the alliance as the bulwark of our defense and agreed on the need for the alliance to continue to evolve to be able to effectively counter the biggest threats of the day, in particular terrorism and cyber attacks," a spokesman for May said after the call.
"The prime minister said she would be taking these messages to Washington later this week."
(Reporting by William James and Kylie MacLellan; editing by Stephen Addison)
IMAGE: Britain's Prime Minister Theresa May arrives at the BBC's Broadcasting House in London, Britain January 22, 2017. REUTERS/Neil Hall