McCain's Vietnam Jailer Writes Heartfelt Tribute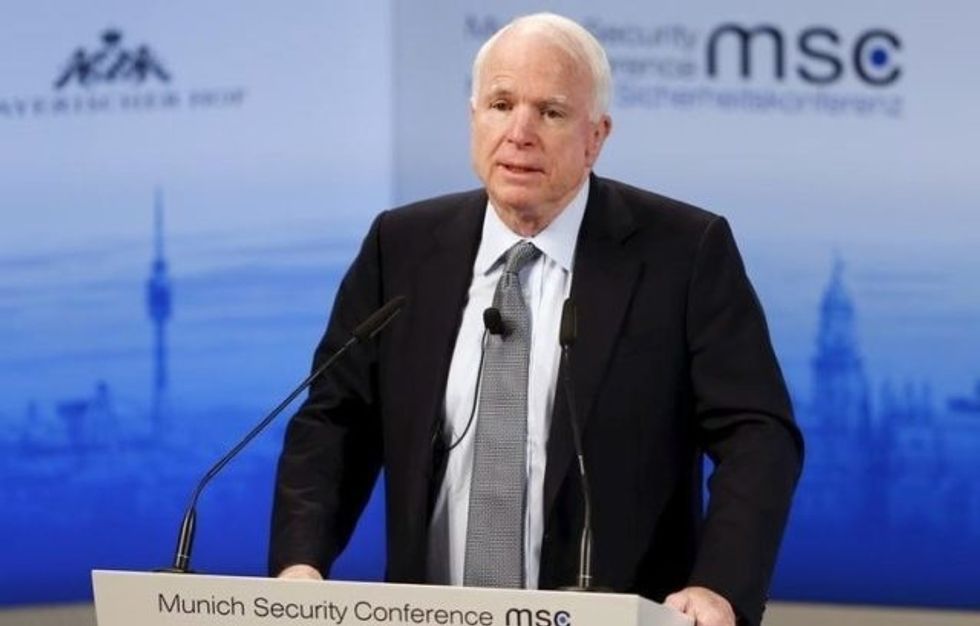 The man who ran the Hỏa Lò Prison where John McCain was held as a prisoner of war in Vietnam has penned a tribute to the late senator.Colonel Trần Trọng Duyệt praised McCain for both his conduct during his imprisonment and later work as a U.S. politician.
"At that time I liked him personally for his toughness and strong stance," he said. "Later on, when he became a US Senator, he and Senator John Kerry greatly contributed to promoting Vietnam-U.S. relations so I was very fond of him. When I learned about his death early this morning, I feel very sad. I would like to send condolences to his family. I think it's the same feeling for all Vietnamese people as he has greatly contributed to the development of Vietnam-U.S. relations."
President Donald Trump notably refused to allow the White House to release a formal statement about McCain's death that would have honored his service.
Chris Sosa is the Senior Editor at AlterNet. His work also appears in Mic, Salon, Care2, Huffington Post and other publications. Follow him on Twitter @ChrisSosa.