McConnell Boasts Of Blocking Obama Judicial Appointees
@alexvhenderson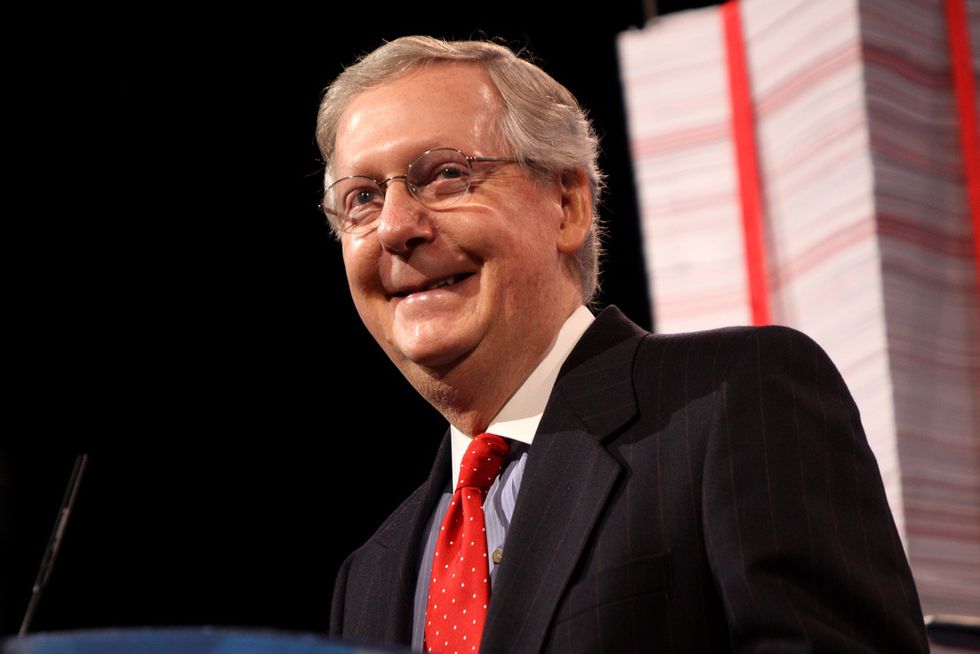 Reprinted with permission from Alternet
Senate Majority Leader Mitch McConnell was clearly playing to the Republican Party's far-right base when he appeared on Sean Hannity's show on Fox News on Thursday night — and he stressed how much pleasure he took in blocking President Barack Obama's judicial appointments for two years.
During the interview, McConnell addressed his most infamous act with the judiciary: his refusal to even consider Judge Merrick Garland for the U.S. Supreme Court after Obama nominated him following the death of Justice Antonin Scalia in 2016. But McConnell noted that he blocked Obama not only with Garland, but with lower federal court nominations as well.
Hannity told McConnell that he was "shocked that former President Obama left so many vacancies" in the federal judiciary and "didn't try to fill those positions." And the Senate majority leader bragged, "I'll tell you why: I was in charge of what we did the last two years of the Obama Administration" — then went on to laugh about it.
Hannity responded, "I will give you full credit for that. And by the way, take a bow."
Scalia's U.S. Supreme Court seat was eventually filled, but not under Obama: it was filled after Trump was sworn in as president and nominated Justice Neil Gorsuch.
McConnell went on to do some more bragging, noting all the right-wing judicial nominees who have been confirmed in the U.S. Senate under President Donald Trump. Journalist Ed Mazza, in HuffPost, points out, "Trump has named nearly as many judges in his three years in office, 48, as Obama did during his eight-year presidency: 55."