McConnell Believes Trump Committed Impeachable Acts — And Aims To 'Purge' Him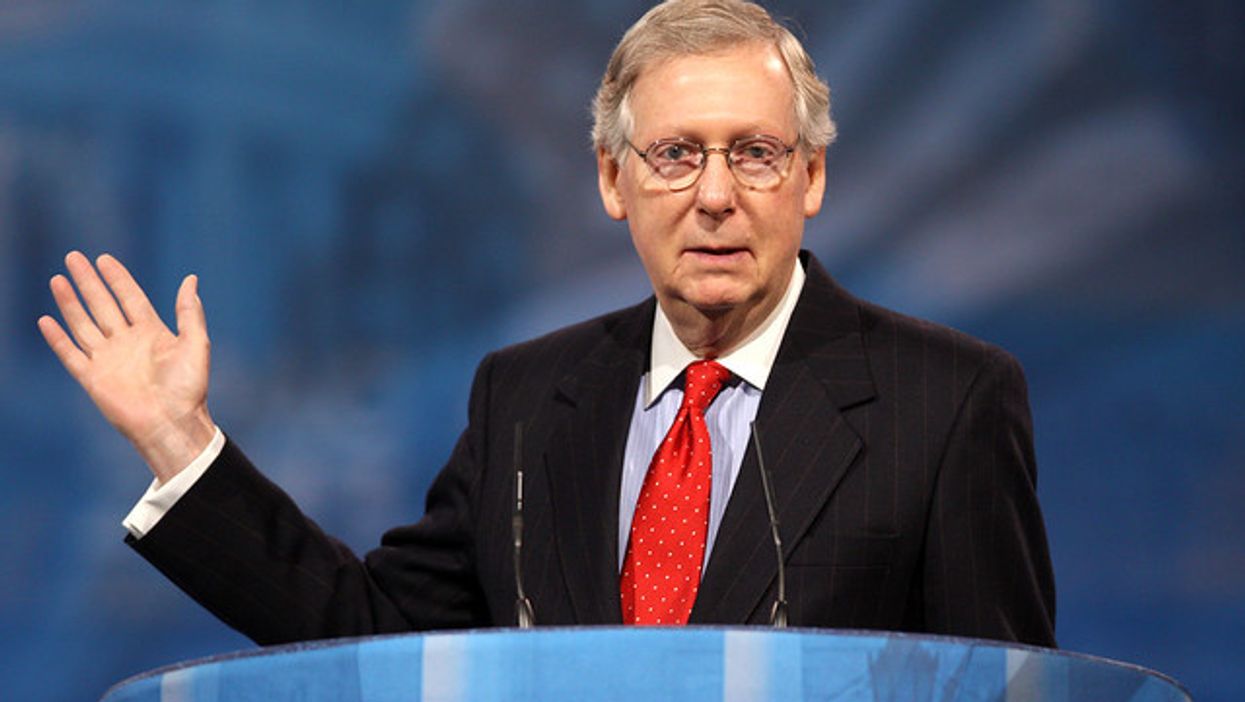 Photo by Gage Skidmore/ CC BY-SA 2.0
Reprinted with permission from Alternet

Outgoing Senate Majority Leader Mitch McConnell believes President Donald Trump committed impeachable acts related to the insurrection on the U.S. Capitol, according to a report Tuesday in the New York Times, and he is pleased that the Democrats are moving forward with a plan to push for his removal.
Democrats plan to vote on an impeachment article on Wednesday, which is expected to pass, and McConnell reportedly said he wants to see what final form it takes. The report does not expressly say McConnell would be looking to fast-track impeachment or that he would even vote in favor of removal himself.
However, it said that McConnell believes impeachment "will make it easier to purge" Trump from the Republican Party. It's not clear exactly what this means, but impeachment theoretically would give the Senate the opportunity to prevent Trump from taking office again.
The story also noted that around a dozen Republicans in the House may vote for impeachment. House Minority Leader Kevin McCarthy has made it clear that he opposes impeachment, but the Times found that he is not lobbying his caucus to oppose it. And he has reportedly pushed the idea of censuring the president as an alternative to impeachment, saying he could get substantial GOP support for such a measure, though House Speaker Nancy Pelosi has dismissed the idea.
CNN's Manu Raju confirmed the report:
Sources confirm that McConnell has indicated that this impeachment effort will help rid Trump/Trumpism from the par… https://t.co/SUYqX42cde

— Manu Raju (@Manu Raju) 1610489325.0
Right before the siege of the Capitol on Jan. 6, McConnell delivered a speech in the building finally denouncing Trump and his allies' efforts to overturn the election result.
"The voters, the courts, and the states have all spoken," he said. "They've all spoken. If we overrule them, it would damage our republic forever."