McConnell Told Trump To Stop Tweeting About Ford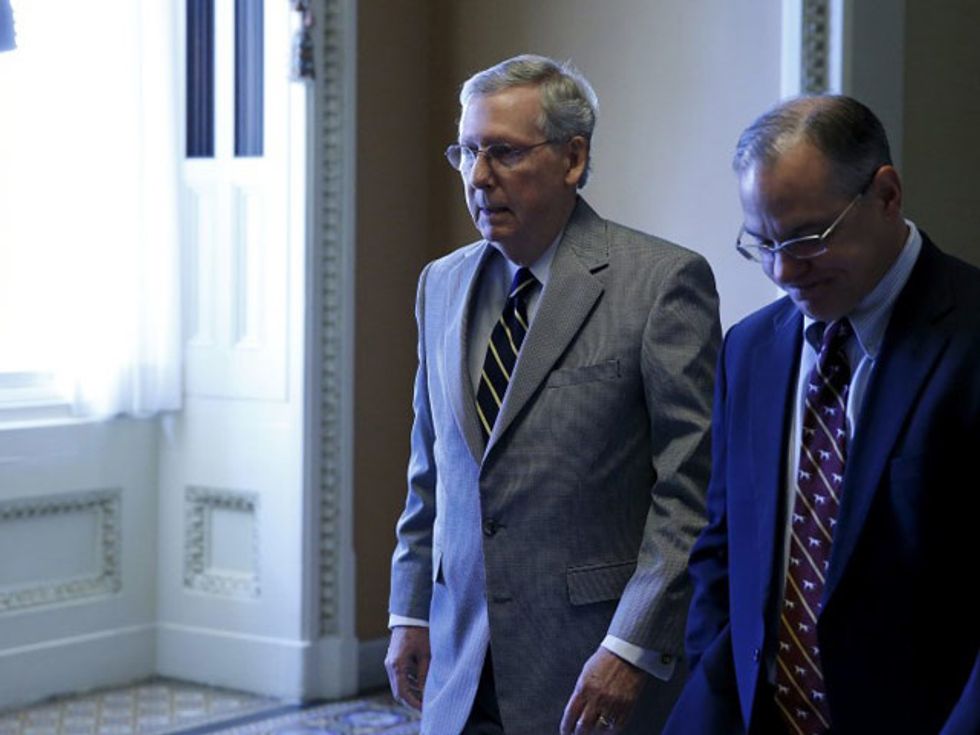 Reprinted with permission from AlterNet.
Senate Majority Leader Mitch McConnell (R-KY) on Friday called Donald Trump to tell him his tweets about Christine Blasey Ford were not helping Republicans' efforts to confirm Brett Kavanaugh as the next Supreme Court justice, CNN reports.
Trump on Friday tweeted that Ford—who alleges Kavanaugh sexually assaulted her when she was 15—would have "immediately" gone to the police if the attack "was as bad as she says."
Judge Brett Kavanaugh is a fine man, with an impeccable reputation, who is under assault by radical left wing politicians who don't want to know the answers, they just want to destroy and delay. Facts don't matter. I go through this with them every single day in D.C.

— Donald J. Trump (@realDonaldTrump) September 21, 2018
I have no doubt that, if the attack on Dr. Ford was as bad as she says, charges would have been immediately filed with local Law Enforcement Authorities by either her or her loving parents. I ask that she bring those filings forward so that we can learn date, time, and place!

— Donald J. Trump (@realDonaldTrump) September 21, 2018
An aide to McConnell told CNN the Senate Majority Leader speaks with Trump "all the time," but declined to comment on the substance of their more recent conversations.
McConnell on Friday said the Senate will "plow right through" and confirm Kavanaugh despite Blasey Ford's allegations. He told the Values Voter conference, "In the very near future, Judge Kavanaugh will be on the United States Supreme Court."
Elizabeth Preza is the Managing Editor of AlterNet. Follow her on Twitter @lizacisms.