Medicare Projections Improve Thanks To Obamacare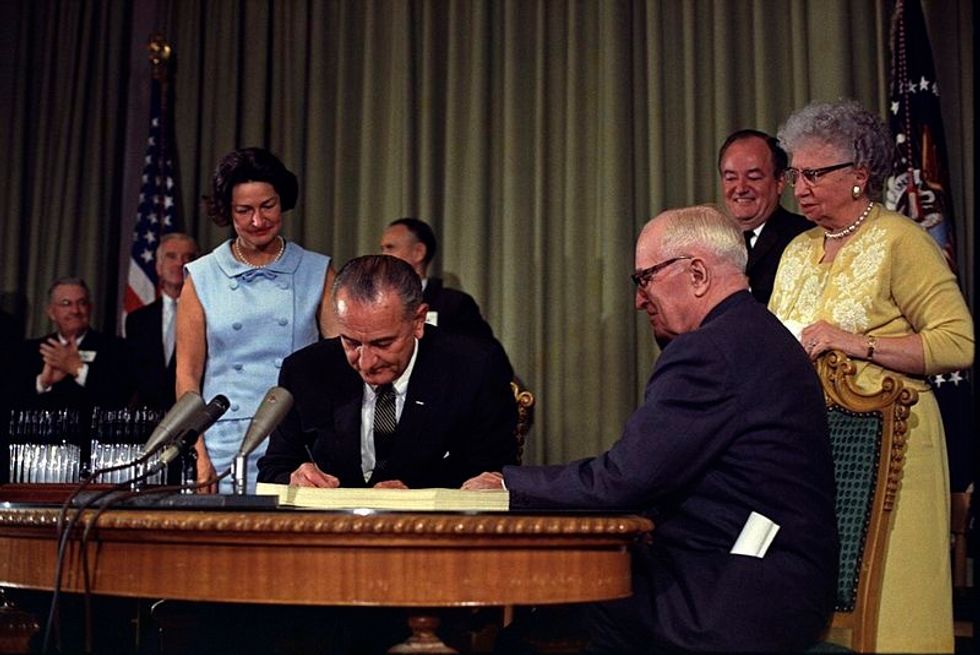 While predictions of terror and doom from the right continue, the actual news about Obamacare is still good.
According to the Medicare Trustees, "The trust fund that finances Medicare's hospital insurance coverage will remain solvent until 2026, two years beyond what was projected in last year's report."
The solvency date for Medicare Part A just indicates the point at which the program can no longer be funded by current revenue rates or reserves. It has often been used by opponents of traditional Medicare like Paul Ryan to say Medicare is "going broke," justifying cuts or dramatic changes to the program.
But this date has invariably been pushed into the future.
"Thanks to the Affordable Care Act, we are taking important steps to improve the delivery of care for seniors with Medicare," said Marilyn Tavenner, Administrator of the Centers for Medicare and Medicaid Services. "These reforms aim to reduce spending while improving the quality of care, and are an important down payment on solving Medicare's long term financial issues."

The $618 billion drop in Medicare spending over the next decade is attributed to a slowdown in the economy, innovations in care and efficiencies in the payment systems. Medicare covered 50.7 million people — 42.1 million aged 65 and older, and 8.5 million with disabilities — in 2012.
From 2010 to 2012, Medicare spending per beneficiary grew at 1.7 percent per year, slower than inflation and much slower than the per capita rate of growth in the economy. That's a drop from the average 6 percent annual growth the previous decade, according to Harvard Medical School health care policy professor Michael Chernew. The growth of health care spending in the private sector has also slowed.
Bloomberg's Ezra Klein says that Obamacare is probably already cutting costs when it comes to readmissions and central-line infections. "Obamacare cuts payments to hospitals with high rates of either," he wrote. "Voila! All of a sudden hospitals have fewer instances of both."
But the larger case for the president's signature legislation helping bend the cost curve is the message to the care industry that cost-cutting is essential.
"Getting paid more for doing more is out," Klein wrote. "Getting paid more for improving the health of your patients is in. Hospitals and other providers are adapting to the new regime with changes that are producing systemwide savings."
A new study in the New England Journal of Medicine finds that Obamacare's coverage of students up to the age of 26 may have saved hospitals as much as $147 million in 2011 alone. And the young people covered under the new law were also saved from potential financial ruin.
The basic premise of Obamacare is that we already pay for our fellow citizens' health care — just in the dumbest way possible — so why not make sure everyone has insurance? That premise seems to be working.