Meet The Right-Wing Doctor Who Could Cost Republicans A Senate Seat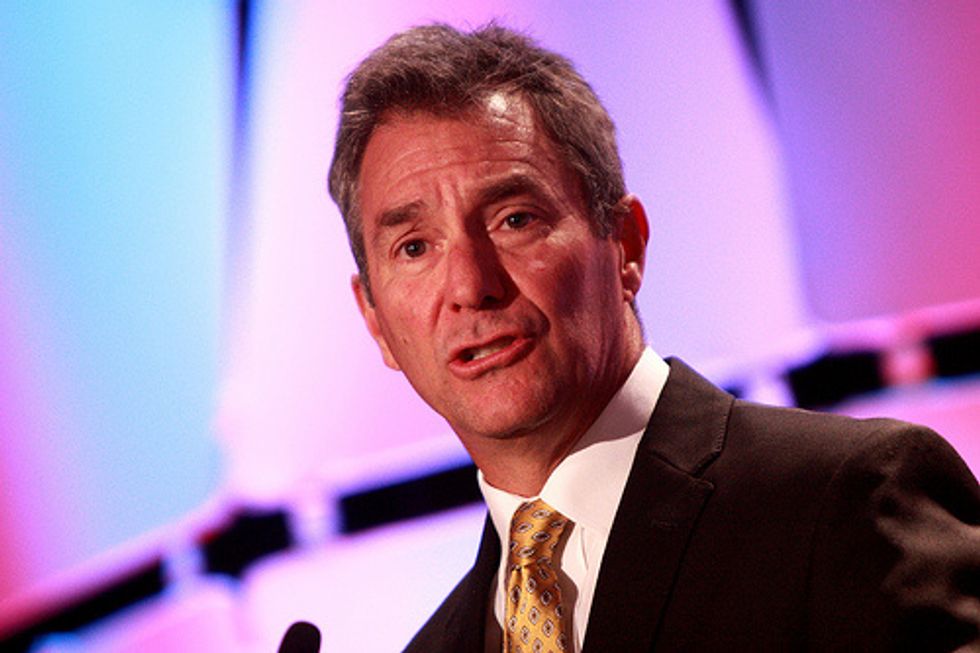 The upcoming U.S. Senate election in North Carolina just got a bit more interesting — and a lot more perilous for Republicans.
On Thursday, Republican candidate Greg Brannon received an effusive endorsement from Senator Mike Lee (R-UT), one of the leaders of the Tea Party's delegation on Capitol Hill.
"Greg Brannon is dedicated to enacting a conservative reform agenda in Congress. He is willing to challenge the status quo and entrenched special interests. And he has pledged to work alongside myself, Ted Cruz, Rand Paul, and others in the Senate to change the way Washington works," Senator Lee said. "Greg Brannon will be a strong voice for the people in the Senate and I am proud to endorse him."
Lee is just one of many prominent right-wingers to support Brannon's campaign. Among others, the obstetrician from Cary, North Carolina is backed by Senator Rand Paul (R-KY), media personality Glenn Beck, and several Tea Party groups (including the influential, big-spending FreedomWorks).
It's not hard to understand why the right is coalescing around Brannon, who has spent much of his campaign working to establish himself as the most conservative candidate in the race. But it could create a problem for Republicans who are counting on unseating Senator Kay Hagan (D-NC) on the way to a majority in the U.S. Senate.
Senator Hagan is widely regarded as one of the most vulnerable incumbents in the nation, and she trails each of her Republican rivals in early polling of the general election. But if Brannon captures the Republican nomination, it could give Democrats an unexpected gift. Brannon's march to the right throughout the campaign has created a target-rich environment for Senator Hagan to attack. Among other incidents, Brannon has:
It's still far too early to declare that Brannon is the next Todd Akin, but it does seem likely that a matchup with Brannon would give Hagan the best chance to keep her seat.
Brannon would have to win the nomination first, however. North Carolina state House Speaker Thom Tillis currently leads the Republican field, boasting a 5 percent lead over Brannon in the Huffington Post'spolling average of the race. Tillis is also leading the money battle, with over $1 million in cash on hand, according to the most recent data. Brannon reported just $142,329, putting him at a big disadvantage. Still, given the typically conservative character of midterm Republican primaries, endorsements like Lee's could give Brannon the boost he needs in the May 6 election.
Photo: Gage Skidmore via Flickr